Digital signage solutions for modern advertising are nothing short of a game-changer. This applies to a business looking for new revenue streams or a marketing agency promoting a new product or service.
Digital Out-Of-Home (DOOH) signs are impossible to ignore, because they draw lots of attention, even from a distance. They're effective because they get a significant boost when paired with captivating content that's strategically placed in busy areas.
Nearly one-fifth of respondents say the number one thing they want in digital displays is content showcasing a product or service.
Secondly, content displayed across digital signage networks that'ss highly dynamic, which means you can tailor it exactly how your clients want it. From precise launch dates for ad campaigns to easily updating ad content on the fly. Advertisers will love the flexibility, dynamism, and eye-catching nature of advertising on DOOH screens.
The boost in your brand and in digital signage revenue benefits from your business advertising won't be easily gained. Make sure that your digital signage network and DOOH marketing has all the ingredients needed for success.
Your targeted audience will see your images, videos, and messages on LCDs, touch screens, menu boards, and video walls. Even if your competitor is Coca Cola, digital signage media players will help you close the social distance with that behemoth.
With that said, here's everything you should look for in digital signage software for advertising.
Instant Ad Updates
It's extremely important that your advertising message is easily updatable in a matter of minutes.

It's inevitable that your ads are going to need to be quickly switched out or updated at some point—whether it's due to an emergency ad spot being purchased by one of your clients, the wrong ad being shown by mistake, the content looking funky or not conforming to the screen correctly, or some other unexpected error in the content being shown.
Immediate ad updates instead of waiting on scheduled changes are necessary if you want to keep your clients happy. Not only will they receive instant satisfaction when they need a quick change to their promotional content, but they will also be much more likely to renew their advertising contract with you, or even purchase more locations thanks to the top-notch customer service you provide.
Content Scheduling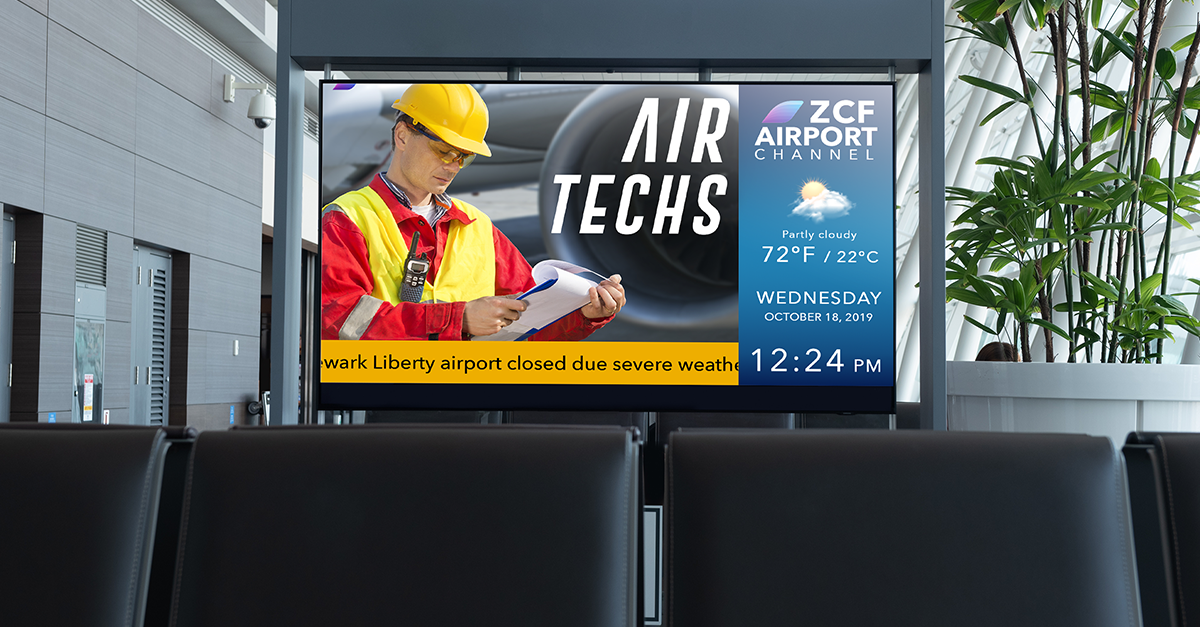 Detailed, accurate, streamlined, and easy to customize scheduling is a must for advertising campaigns on DOOH signage. This means that setting schedules for each specific ad campaign, including choosing the start and end dates, is absolutely necessary. That way, DOOH advertising content will start on the correct billing date and end exactly when the client's contract ends, which will prevent months of potentially free advertising in the event your team forgets to take a specific piece of ad content down.
Your promotional content scheduling should be revisable. Because clients often might want to head another direction with their advertising or make changes to the contract specifics.
Remote Management
Remote management is vital to digital signage networks which have multiple screens broadcasting a variety of ad content. They need to be managed and updated simultaneously. It allows your team to remotely monitor, diagnose, change, and engage with each device and the ads running on them.
In a cloud-based system, your technical team will keep all your content and screens working correctly. They'll also provide ad placements for your clients, increasing your bottom line. Robust remote management allows you to maximize uptime for your ads. This also allows you to make sure that everything is flowing smoothly and has been updated as it's supposed to be.
Easy-to-build Ad Playlists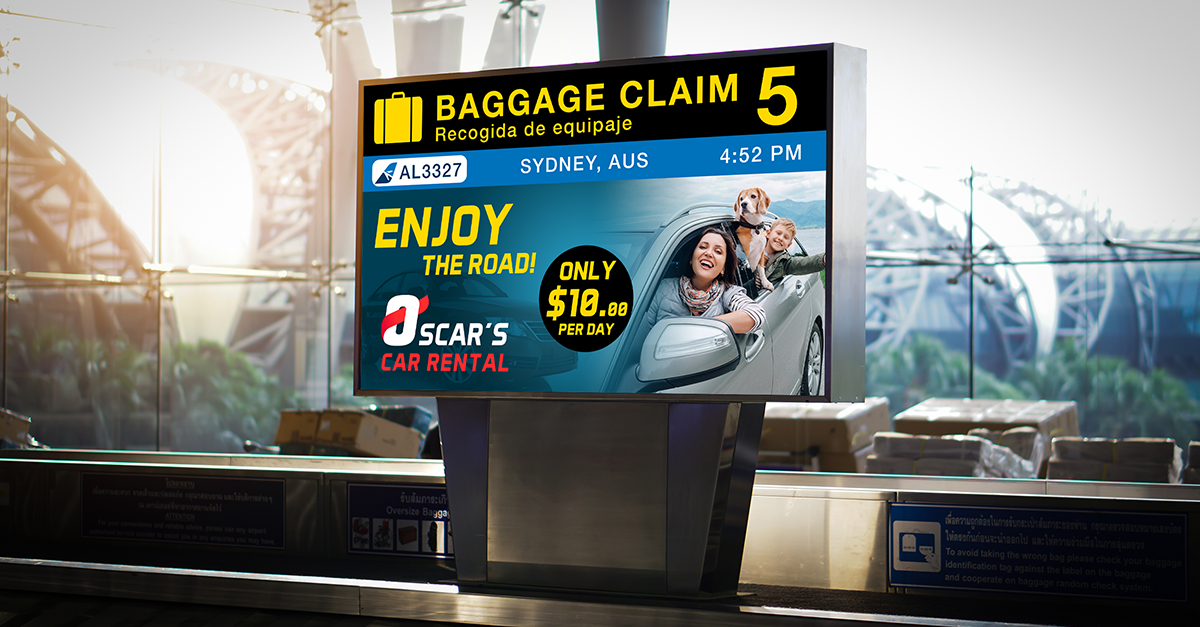 Chances are you will have more than one ad running on each screen at any given time.That means you'll need to create, customize, and update ad playlists so your content rolls across your digital signs naturally.
Set up playlists to display multiple advertisements per screen. That's going to increase revenue for your digital signage advertising. Ad playlists are easy to build and allow updates to ad campaigns in a super streamlined manner.
It's important to have zone-based screen templates to maximize every inch of your large video walls or digital billboards. You can display two or more ads at the same on the same screen with simple templates using digital signage players. Easy to customize screen layouts will help you get the most bang for your digital signage space bucks.
High-Level Service
When trying to generate revenue using digital signage for advertising, you don't want any service pains leading to extended downtime. Service outages or other errors that lead to downtime will disappoint your client that people aren't seeing their ads. This will result in lost revenue, and possibly losing a client.
The easiest way to remedy this is to have a dedicated support team to take care of your digital signage and DOOH ads for you—from maintaining your playlists, fixing any problems, and being there to train your team whenever needed.
You should make sure that you negotiate a high-quality service level agreement with any potential vendor you choose. Because you'll definitely need to know what you can expect when it comes to customer service. It should be clearly laid out and transparent from the get-go so you can avoid any unpleasant surprises in the event that you need assistance ASAP, lest your client discover their paid digital signage ads are in no-man's-land.
Regardless of whether you're a mid-sized retailer looking to get the most out of your store's dwell time or a DOOH advertising company looking to showcase a product, knowing exactly what you need in order to get the most out of ads running on digital displays is paramount.
A robust cloud management system that's intuitive, easily updatable, and collaborative is the way to go. Get the most out of your digital signage advertising with streamlined scheduling capabilities and a top-notch support team.