What does Joint Commission on Accreditation of Healthcare Organizations (JCAHO) accreditation mean? Accreditation from a CMS-approved accreditation program boosts your medical facility's reputation in patient safety and care for the public. Healthcare organizations can use their JCAHO compliance guidelines certification as proof that they're compliant with federal Medicare and Medicaid regulations. In the United States, they can go without having an additional government audit from the Medicare and Medicaid services.
Why is the JCAHO accreditation important? Because most hospitals and healthcare facilities earn accreditation from the JCAHO as it's evaluating health care organizations. However, accreditation and certification definitely isn't an easy process, considering how stringent JCAHO standards and guidelines can be.
Gaining an accreditation from an accrediting organization like the Joint Commission can have numerous benefits. Do everything in your hospital's power to make the entire ordeal easier. Utilizing digital signage to boost patient care and your hospital's operations is a great idea in meeting JCAHO standards.
Using a network of screens in your health care facility can save a lot of time and money. It also ensures your hospital's care and safety standards are much higher. That said, here's how to best use digital signage as a means to streamline Joint Commission accreditation.
1. Foster a Culture of Care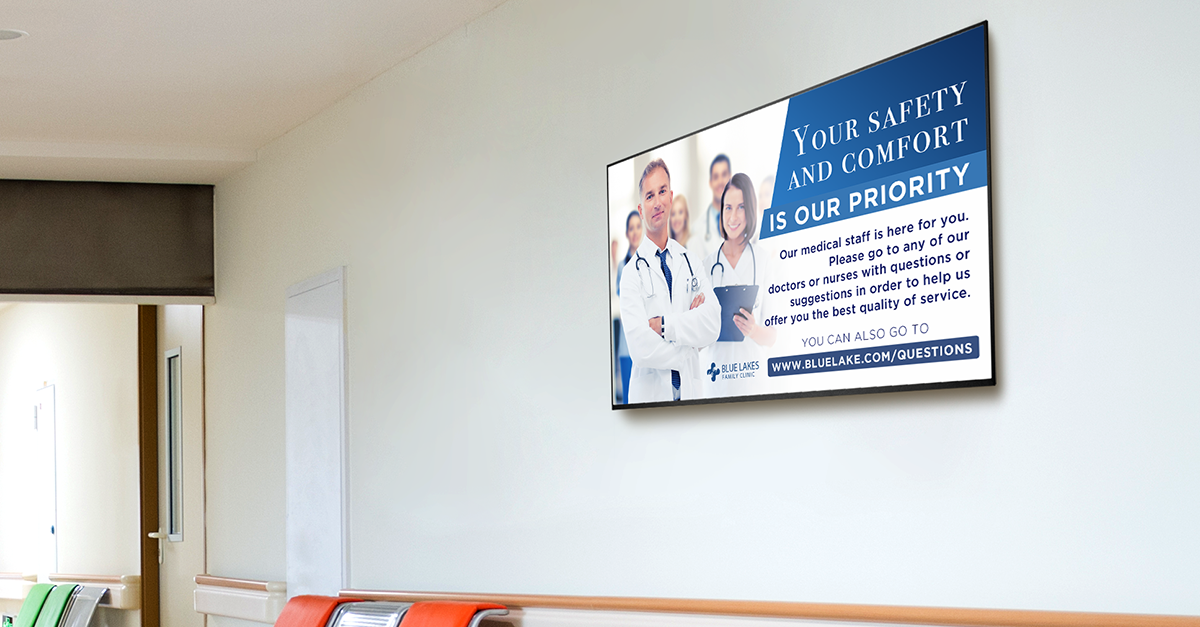 Having quality care is by far one of the most important aspects for successful JCAHO accreditation. This is where digital signage can be leveraged to make an impact.
Digital signage reinforces positive habits among your staff, helping them to remain focused. They are working extremely long and stressful shifts after all. Reminders should be given, inspiring them to excel in the care of patients. Then they should be acknowledged in their efforts.
You should also use your healthcare signage to encourage patients and their family members to speak up. They can do that if they notice any discrepancies in care or have any other questions for your doctors and nurses. This is easily one of the most tried-and-true ways to drastically improve patient care. Because the patients themselves and their families are the ones who pay the closest attention.
Listening to patients and their loved ones can contribute to reducing medical errors in your facility. Both things a Joint Commission audit will surely notice.
2. Set Departmental Guidelines
Certification from the Joint Commission is rarely ever a straightforward process. Accreditation standards and audits are usually applied differently depending on the type of medical facility you are running. Additionally, specific departments or specialties can also have different compliance guidelines.
A simple doctor's office would have different criteria to meet than a large hospital campus or a specialized surgery center. JCAHO audits are complex and take into account a wide variety of factors.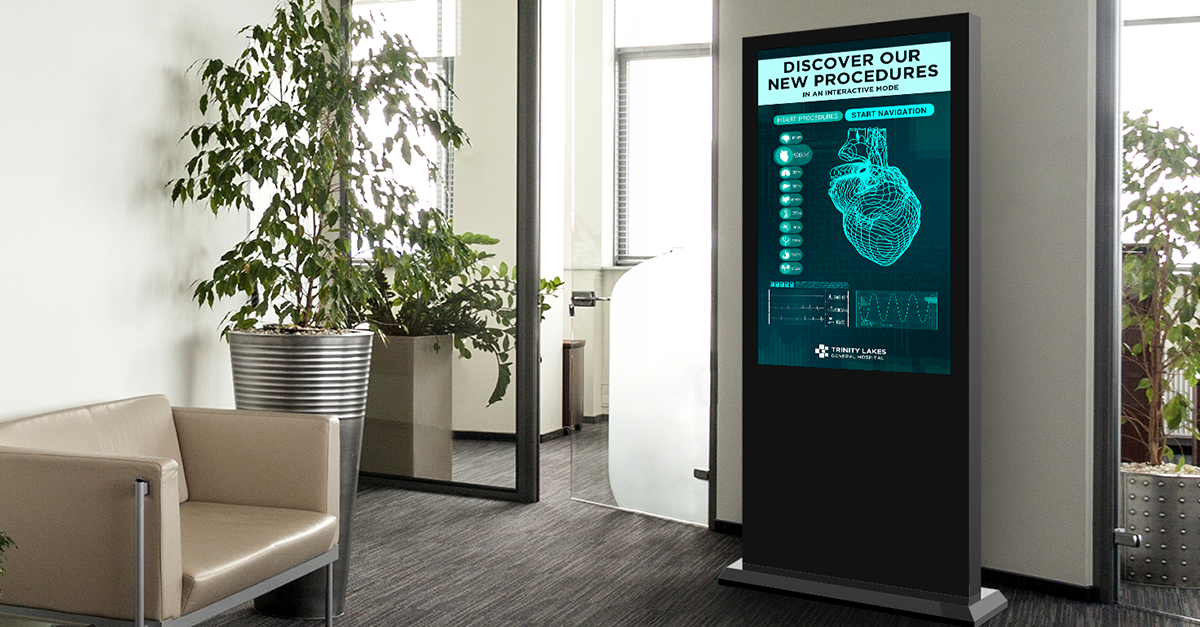 Your healthcare facility should focus on using its digital signs to set up regular, highly targeted content for each department. This will inform those working in specific areas of your building to always know and abide by JCAHO compliance standards.
A step-by-step guideline for certain treatments ensures that everyone is ticking all the boxes while caring for their patients. It can also help them document all the care they provide.
For example, for logging electronic medical records, a streamlined checklist could be broadcast on your employee-facing touch screens. This makes sure your staff knows exactly which steps to take to ensure that information is accurate and input correctly.
For insurance purposes, if information is not logged correctly, it never happened. For example, a commonly missed section in Telehealth forms is a paragraph blurb that patients must fill out. Making sure they do so is essential, so checklist reminders are certainly called for. Needless to say, it's paramount that your healthcare facility stays on top of documentation at all times.
Know JCAHO standards for each of your hospital's departments. Use your digital signs to remind your staff to comply with them at all times.
3. Promote Patient Safety
Failing to take the requisite steps to ensure patient safety hurts when it comes to hospitals securing JCAHO accreditation. In order to ensure patient safety standards are met in your hospital, regularly make your nurses and doctors aware of it.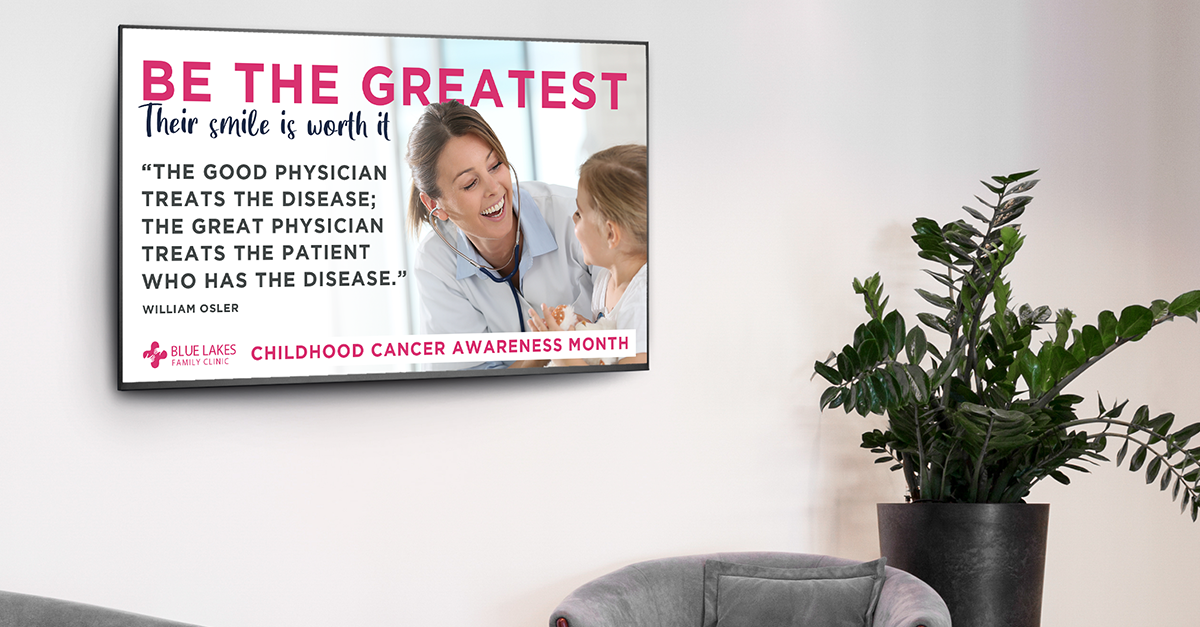 With digital signage spread across your building, this is achievable. You can edit the message without coming off to the staff as pushy. After all, nobody including your nurses and doctors likes to feel like they are being lectured.
As a reminder, use your screens to launch campaigns on patient safety awareness and best practices. Think proper sanitation reminders all the way to notices about educating patients on the side effects of certain medications. Also, displaying statistics, studies, or other useful information about the role of patient safety in healthcare is a good idea. And don't forget the importance of behavioral health care.
Display content urging your employees to consider patient safety. This will make them maintain the Joint Commission's safety standards and create a more positive working environment.
Conclusion
For hospitals seeking JCAHO certification, digital signage can be a huge bonus and make the whole process a lot simpler. Why? Digital displays are excellent at promoting better patient care and safety. That's a of the large piece when it comes to meeting JCAHO standards and getting the gold seal of approval. Care organizations and programs will enhance the quality of their care after they go through the health care accreditation process, also.