There's no two ways about it: digital signage is a massive difference-maker in brick-and-mortar retail stores. In fact, studies show digital displays in retail can boost brand awareness, elevate the overall shopping experience, and dramatically improve and increase dwell times for your customers—and we don't have to tell you the importance of dwell times in driving sales.
There's a huge gap though between retail stores that effectively implement digital signage to improve and lengthen dwell times and those that come up short. First and foremost, your digital screens for dwell time should not only be super informative, but should also entertain and engage your customers at all times because, at the end of the day, dwell time is only beneficial for your brand and sales if it's voluntary and productive.
With that said, here are the five most important boxes your retail store needs to check off to make sure it gets the most out of its dwell time-focused digital signage.
Is it Interactive?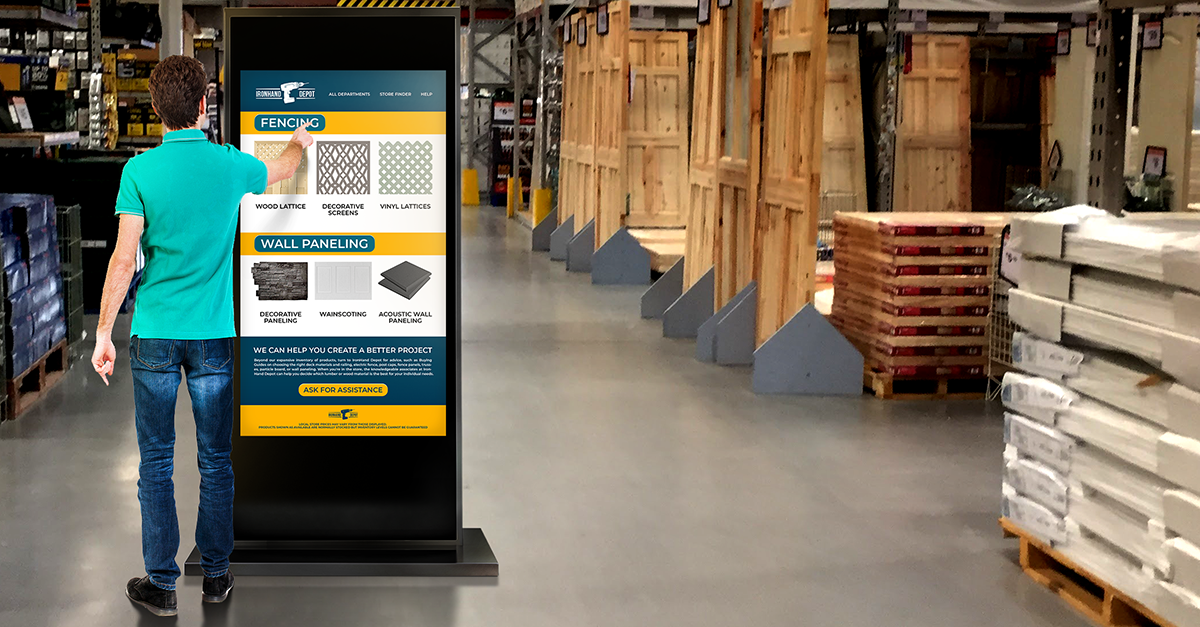 Digital displays and LCD screens in stores are inherently hard-to-ignore—they're flashy by nature and draw tons of attention. Remember, though, that digital screens for retail shouldn't only be used as a glossy addition to your store. They need to move your customers to engage with your brand in interesting ways by utilizing interactive touchscreen capabilities and, as a result, increase dwell time significantly.
Customers will interact with screens to browse in-store and online merchandise, upcoming promotions, and other items.
Is it Compelling?
Digital signage in retail can be a tough tightrope to balance on. On the one hand, you want to make absolutely sure that your store's visual communications are never too abrasive in the face of your customers—you'll just end up turning them off. Keep you content from being too conservative, either. Your content should be inviting and compelling, but not too pushy.
There are a few ways you can engage customers during dwell time and in the process, bolster your brand recognition, earn your customers' trust, and move them to make purchasing decisions.
First, you should make sure that all of your dwell time content is authentic and true to your brand's image. Millennials crave authenticity these days. Shoppers appreciate honesty, and they respond with more trust in your brand, and in turn, increased brand loyalty.
Second, you should use storytelling and personalization to hook them in. People respond to and enjoy stories. They can be used as a powerful tool when combined with the eye-catching, engaging nature of digital signs, making them more memorable and more impactful on shoppers perusing your store.
Third and lastly, you should always, always, always incorporate calls-to-action in your dwell time content that create urgency and spur customers to perform a certain action, whether that be to buy a product or sign up to your brand's email list. CTAs are one of the most essential parts of marketing and advertising, so don't forget to deliver a clear, concise suggestion for the shopper to follow. It could make the difference between spawned interest and an on-the-spot buying decision.
Is it Informative?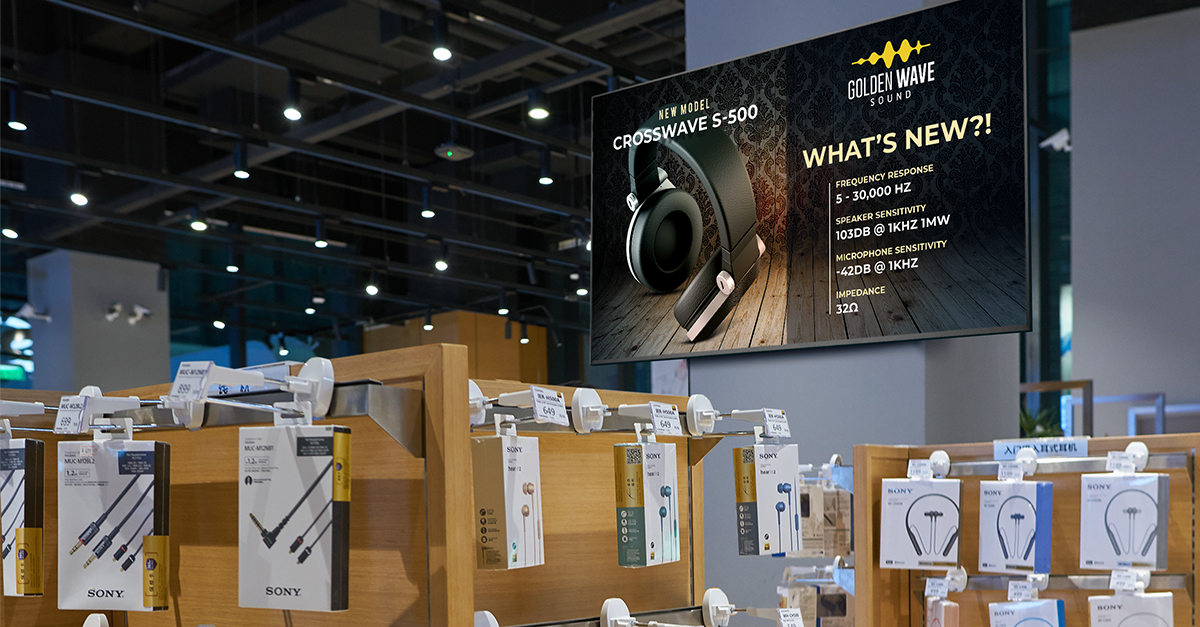 Sure, this one is a bit on the obvious side but it still needs to be said because it's extremely important.While your customers are spending their dwell time in your store, educate them on many basic things. For example, if a specific item is in stock, or what products are on sale, or maybe where a certain area of your store is located.
That's why your digital signage should make customer dwell time completely devoid of any potentially unnecessary headaches by giving visitors to your store any and all relevant information they need, when and where they need it—think wayfinding maps at your store's entrance or video walls in high-traffic areas displaying current product promotions. Your customers will always find your products.
Is it Entertaining?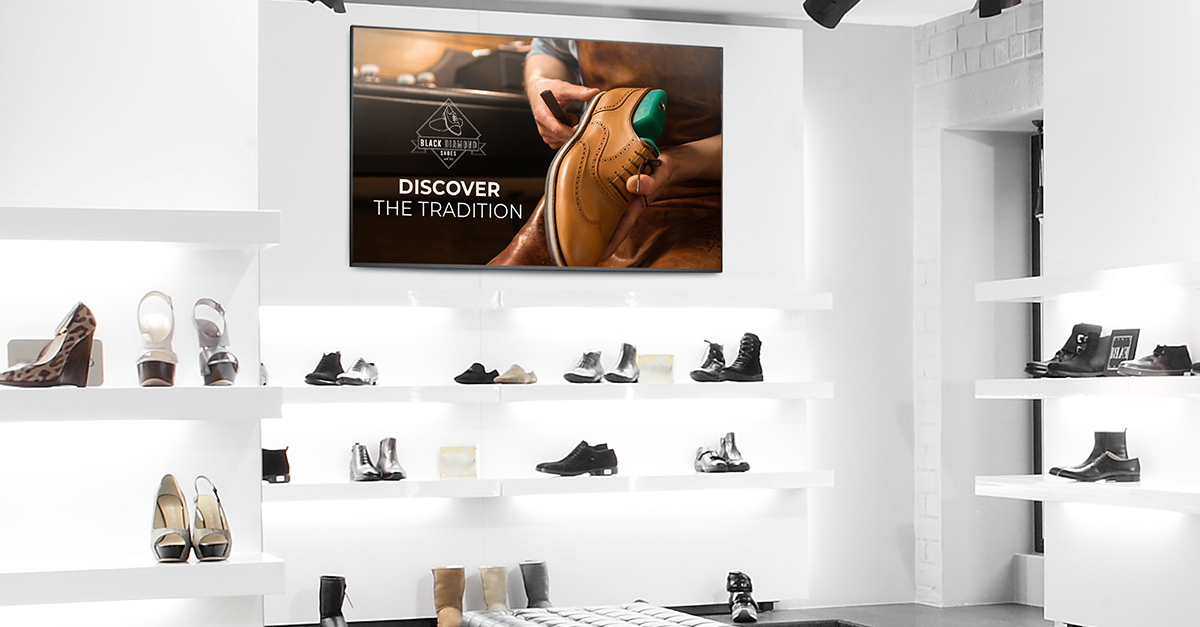 Dwell time should never feel forced—or boring—for your customers. Make sure this never happens and your store's retail experience stays top-notch, you should broadcast catchy and visually stunning videos across your retail screens that, for example, could show-off new products or push your brand's core identity.
This is especially useful in areas of your store that involve wait times, such as check-out lines or dressing rooms. By displaying interesting videos that inform and entertain or distract customers, they'll be far less likely to notice that they've been waiting—and will also spend more time taking in your brand rather than just zoning out or using their phone. Take full advantage of their downtime and attention by delivering lively, stimulating content.
Is it Social?
Social media is everything these days. Not only is it how people overwhelmingly communicate and share their life with others, but it's also one of the biggest ways they interact with their favorite brands. If you want your customers to feel like they're making meaningful connections to your brand during dwell times in your store, it's a great idea to incorporate social media into your retail digital signage.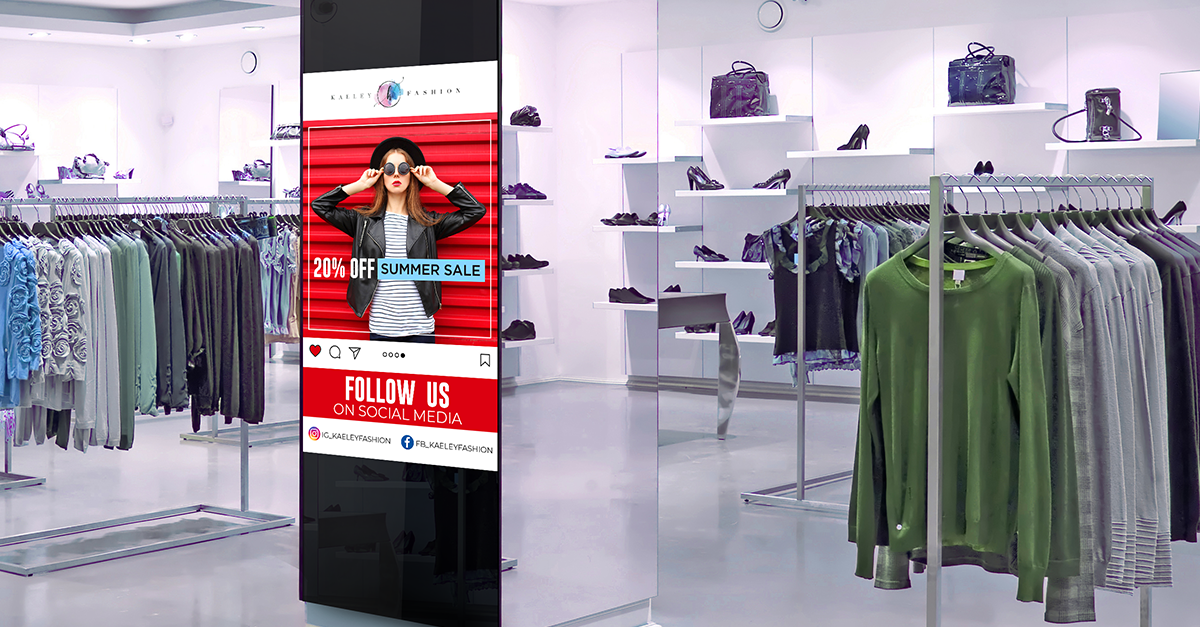 They should be able to quickly see your social media handles so they can follow them and get exclusive rewards or promotions. On top of that, your store's displays should also highlight your social media buzz, such as satisfied customer reviews, pictures, and posts or hot news and announcements about your brand.
All in all, customer dwell time is an essential and often under appreciated aspect of the in-store shopping experience, and one that carries the potential, if optimized using digital signage media players, to gain a huge competitive advantage over your retail rivals. The incorporation of digital signs will boost sales, drive brand recognition, and keep your customers coming back for more.
Dwell Time Retail Leads to Sales
Overlaying the heat map onto the store layout will decide where your images & videos are best seen. Displaying them on digital signage screens, like LCDs, touch screens, menu boards, and video walls will ensure that customers will seek the items you feature. Gathering data of customer movements can be turned into a retail heat map showing where the dwell time is greatest.
Digital signage dwell time for retail is vital for increasing sales. The customer experience in real time with digital signage, means returning customers looking at your store first for their needs. Isn't that what you want?