Overview of the Tables Page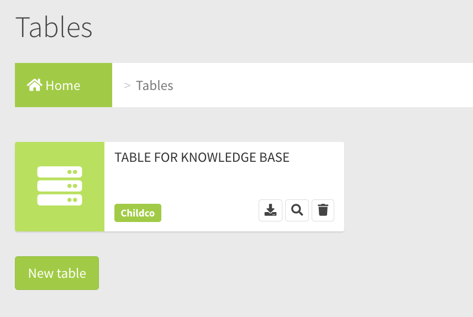 Export CSV

Click to download the contents of the table as a CSV file. Useful if you need to export the Table to audit changes to the list manually.
Show

Click to go into the Table to add/edit/remove columns, rows and entries.
Delete

Permanently delete the table. Use with caution.
New Table

Click to create a new table.