Noble Tier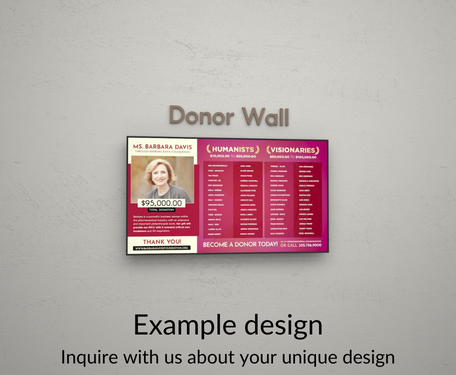 Royal Tier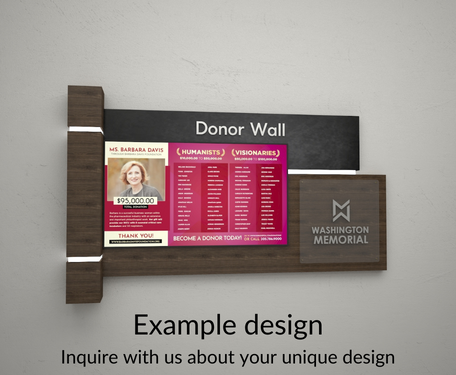 Legend Tier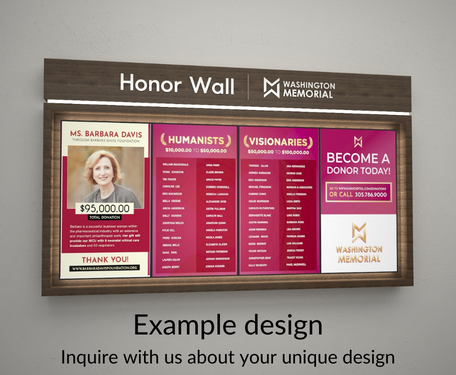 Customize Any Tier

Fast Yet Thorough Project Process

Financing Available over $25,000

Unique Cabinetry and Designs

Multi-Location Discounts

Competitively Priced for Non-Profits
Tiers Comparison
Noble Tier
Royal Tier
Legend Tier
Digital Display Size
65" Commercial Grade Display
Larger Display (75"-100")
Architectural Display

Digital Display Accessories & upgrades
Outdoor-Rated Display

High Brightness Display

Cabinetry
Custom Donor Wall Cabinetry
Technology
First Year Propietary Software License
In-Screen Graphics
Premium Support
White Glove Experience (1 Year)

Content Creation Contract (1 Year)

On Site Service Level Agreement (1 Year)

Add-Ons
Extended Display Warranty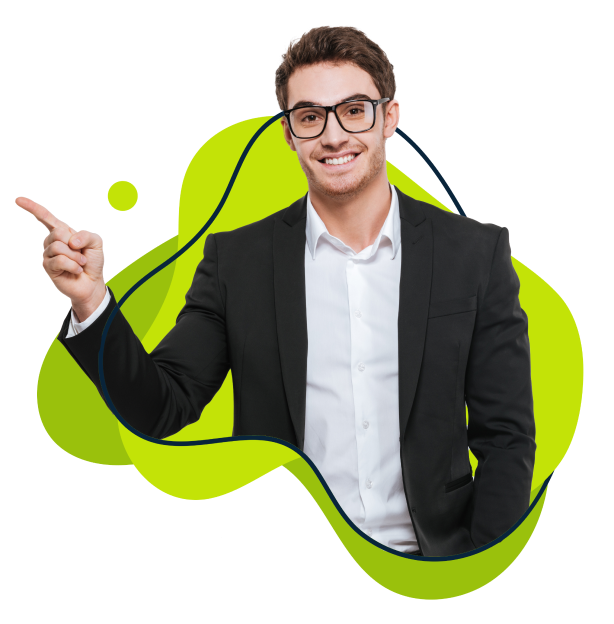 Premium Support
Want ongoing help with graphic design? Would you rather OmniAlly to manage your donor list and content updates? Is it important to make sure you're covered if something breaks?
Review our premium support options to find your perfect fit!
White Glove
Experience
Starting at: $1,875/yr
OmniAlly Maintains Everything Software-Side on your behalf
Discounted Graphics Design
You already have a lot to do. Don't worry about adding one more task to your list - we'll handle updates for you.
Content Creation
Service Contract
Starting at: $1,500/yr
20hrs of graphics design
Images and videos
Stock image assets supplied
When your graphics person already has enough going on, or you don't have an in-house designer to keep content fresh.
On Site Service
Level agreement
Starting at: $800/yr
On Site Diagnostics and Repair
24/7 Remote Support
Annual Preventive Maintenance
Some surprises are fun! Others are not. Have us maintain your physical OmniAlly-supplied equipment, and we'll fix it if it ever misbehaves.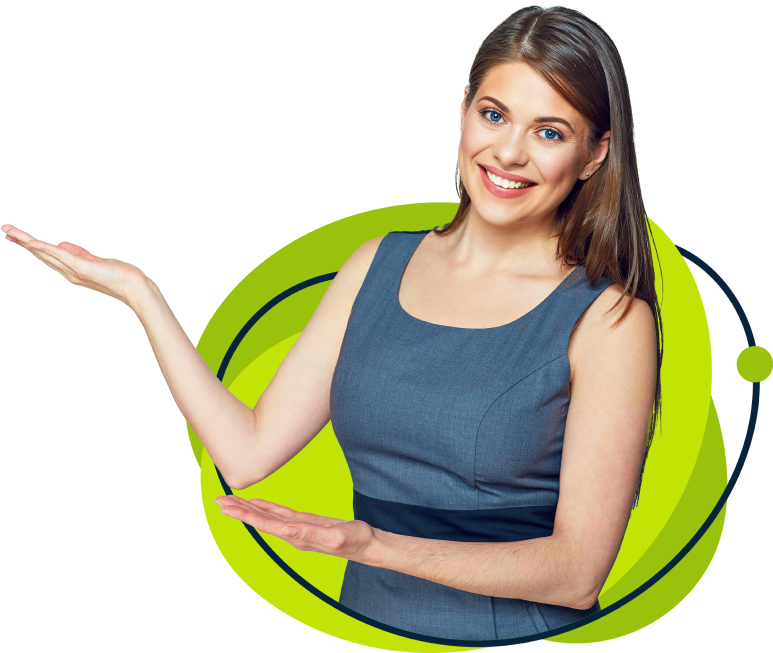 Peace of Mind Bundle
For the development team wanting ultimate protection and assistive services
Starting at: $2,900/yr
White Glove Experience
Content Creation Service
On Site Service Level Agreement
Discounted rate