Donor Appreciation Event Themes: 5 Creative Ideas
The importance of your donors cannot be overemphasized; they're the ones who keep your organization afloat and it's their generosity which allows you to continue to operate and thrive.
Showing donor appreciation is critical to your organization's donor retention, as well as increasing your ability to recruit new donors. Besides sending out the general thank-you letter to donors after receiving their gift, there are numerous other clever ways to show donor recognition and make them feel great. Here are five engaging and creative donor appreciation event themes to give your donors the recognition they deserve.
Newsletter Recognition
One donor appreciation event theme that publicly illustrates how much you value your donors is to feature them in your newsletter. Newsletters are excellent ways to update your donors on campaign progress, so frequently emailing and/or mailing newsletters is crucial to your fundraising efforts and should be incorporated into your donor recognition strategy.
When creating and designing a newsletter, your main audience is, of course, your donors.
Write short articles on your organization's more recent projects and tell your donors where their money is going and why it's important they continue to give to your organization. Add some color photographs to these articles as well; donors love seeing pictures of the work you're doing. Ask your executive director to write a couple of brief paragraphs at the beginning of the newsletter, thanking donors for their support and encouraging them to spread the word about your cause.
Many organizations prefer doing special features on major donors in their newsletters. This special feature can be a brief interview with the donor where they explain why they choose to support your cause, or you can do a short write-up on the donor and go in-depth on why their contributions matter to your organization's success. Before publicly listing donors in a newsletter or adding their photo, don't forget to ask for their permission to do so first.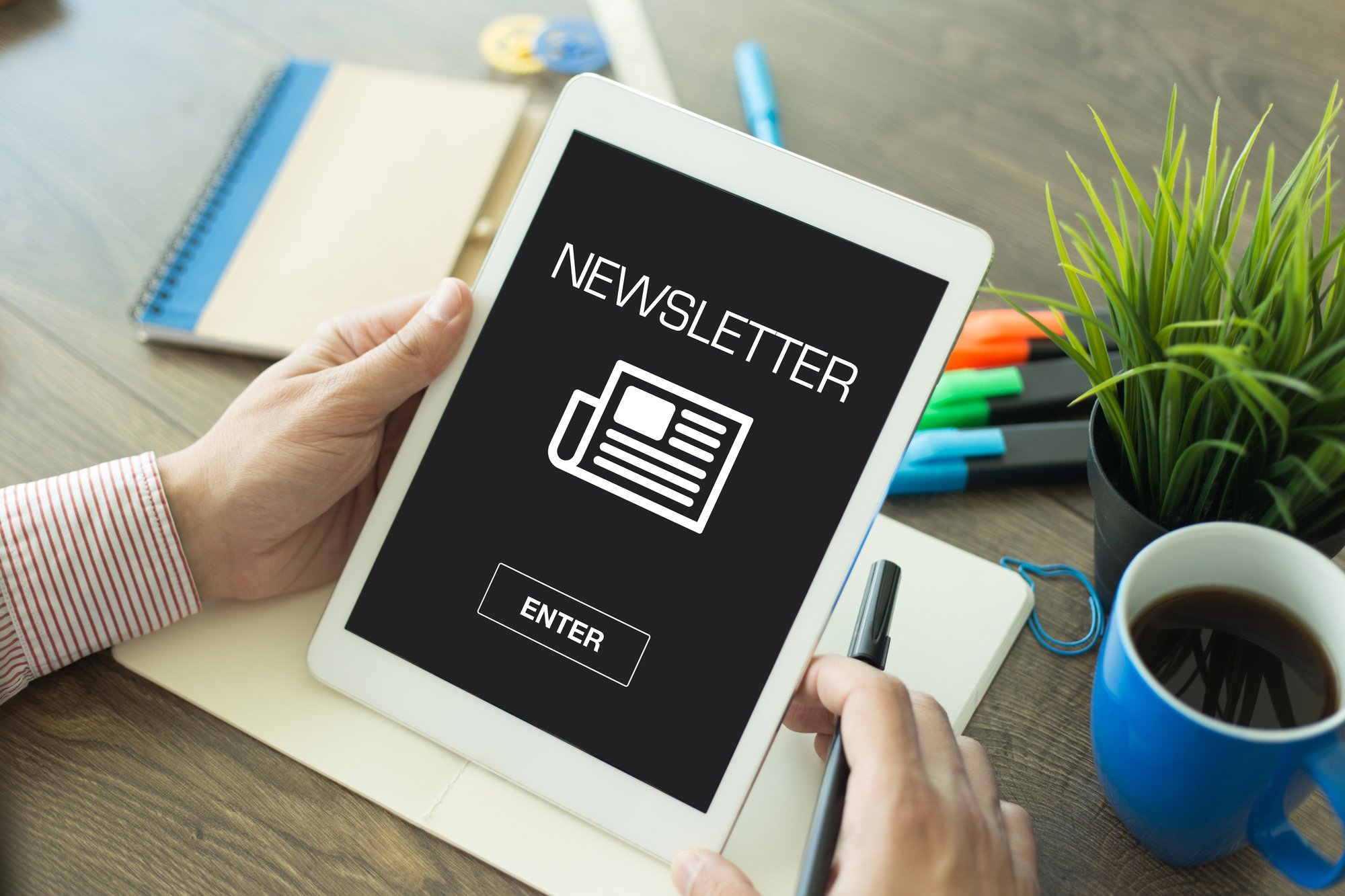 Social Media Shoutouts
Another donor appreciation event theme that publicly shows love for your donors is to do a shoutout on your social media channels. Again, don't forget to check with your donors to make sure they're comfortable with being featured on social media. It's also appropriate to ask them to share a great photo to post on your social media feeds.
Depending on the size of your organization and how many donors you have, one option is to create a "Donor of the Month" social media post, spotlighting one key donor a month. Sharing these posts throughout the year tells donors that you not only value their support, but you're also proud to show them off.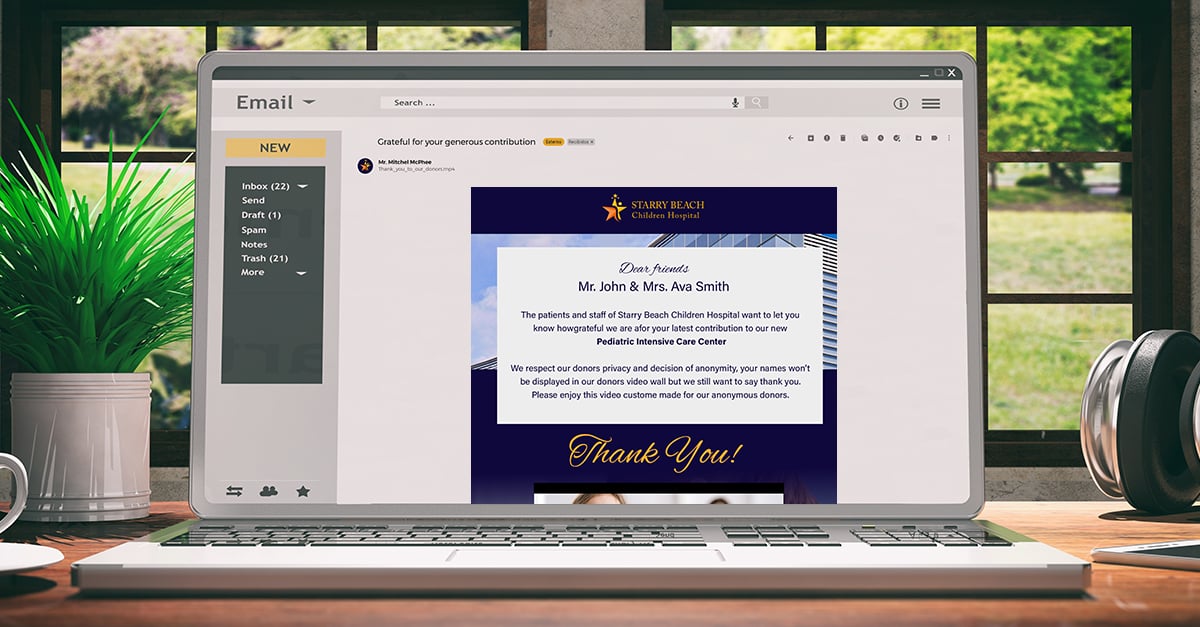 An additional savvy way to take advantage of your social media channels is to post updates, just as you do in your newsletter, on what the organization is doing and why donations matter. If you host a fundraising event, ask your donors if they're okay with being tagged in photos so they'll receive the recognition they deserve.
When you post on social media, make sure it's sharable so your donors can share the post with their family and friends. Donors feel valued when you publicly show your appreciation with your audience, making social media shoutouts a low-cost and engaging way to ensure donor retention. Private appreciation, like a handwritten note, is nice, but let the world know how you appreciate them.
Donor Recognition Wall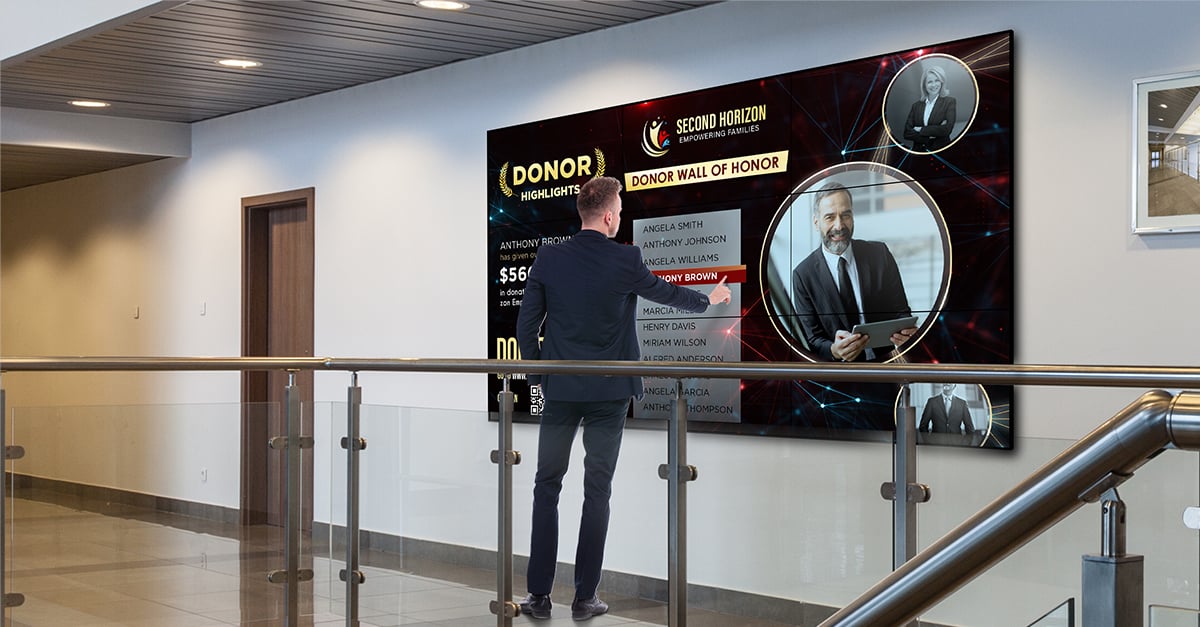 Investing in a donor recognition wall is a perfect and modern donor appreciation event theme. Just like newsletters and social media shoutouts, displaying your donors' names on a donor recognition wall publicly acknowledges their gifts, but in a more dynamic and profound way.
Donor recognition walls are catapulting in popularity because utilizing digital displays gives your organization a variety of options when it comes to donor recognition. In addition to listing the names of donors, your donor recognition wall can also share donor stories, explain the significance of your campaign, and show the progress of the campaign using a campaign thermometer – all on one display!
In addition to recognizing your donors, two other key benefits of investing in a donor recognition wall are enticing new donors and increasing the number of donations. When someone recognizes the way in which you acknowledge and value your donors, that persuades them to seriously consider giving to your organization and supporting your mission.
OmniAlly offers you digital signage solutions that can easily be reconfigured each year and allow for expanded highlights such as donor profiles and much more.
Branded Appreciation Gifts
If you really want to make an impression on your donors, create your own branded merchandise to hand out as thank you gifts. When you give donors branded appreciation gifts with your organization's logo, that's tangible evidence of your gratitude for their support.
Every time your donor pulls out their t-shirt, coffee mug, or other branded gift, they'll think of your organization and mission, and will last for years! Plus, when donors sport your shirt or go out with a water bottle with your logo on it, that's an excellent way to initiate conversation with family and friends and advertise your organization.
T-shirts and coffee mugs are some of the more common branded gifts to show donor appreciation, but there are countless other options, such as: scarves, tote bags, candles, and keychains.
Consider your relationship with the donor before handing out branded merchandise. For example, a newer donor who has donated small gifts may be given some simple small items such as a magnet and keychain, while individuals who are long-term or major donors may expect something more, such as an all-weather jacket with your logo on it.
If you notice that your branded merchandise is gaining favor with donors, think about selling a few of your more popular items at some of your fundraising events.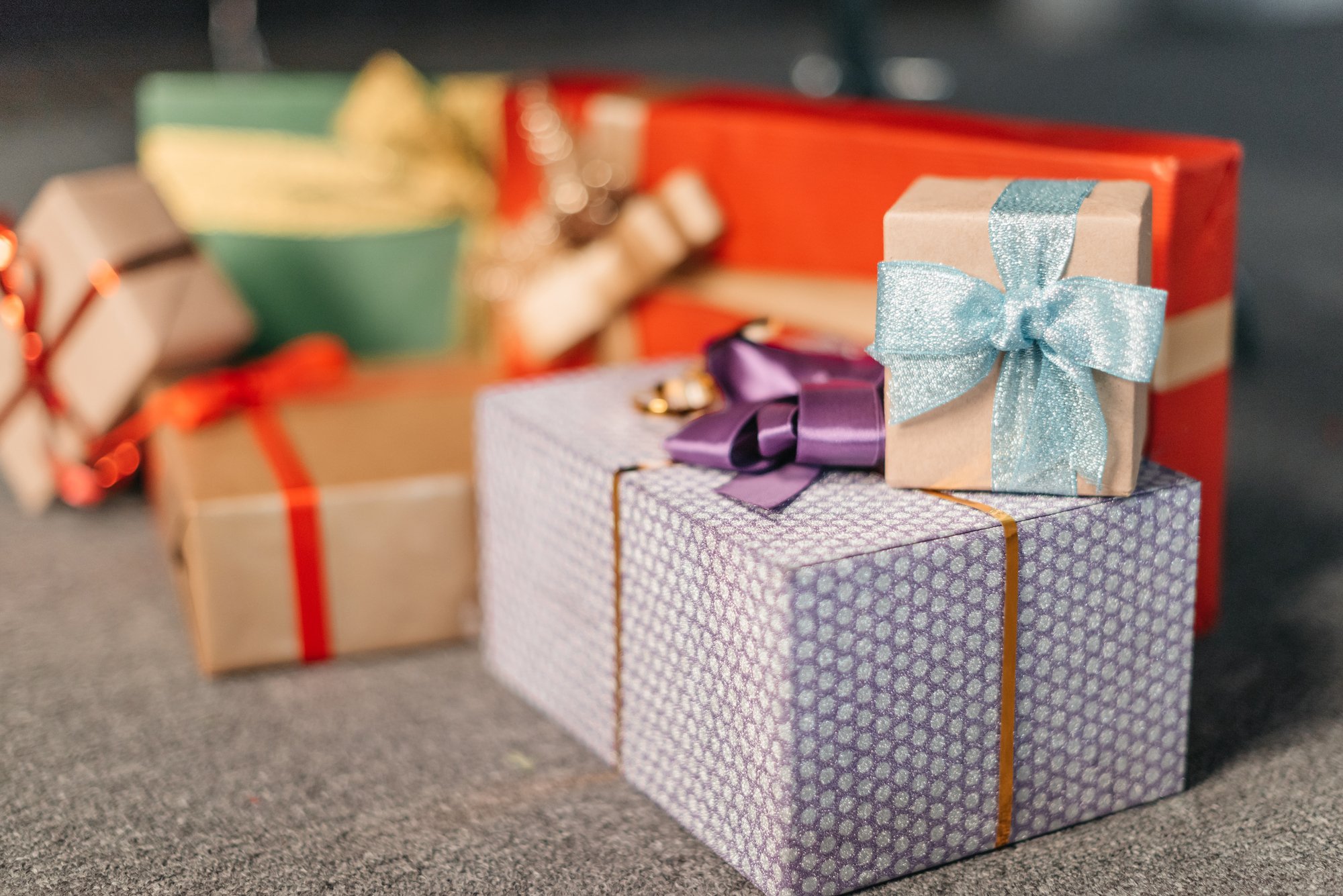 Cocktail Reception
Hosting a cocktail reception is an entertaining donor appreciation event theme, and it can be done virtually or in person. For the smaller and more informal organization, think about organizing a quaint cocktail reception at a nice local restaurant. If you are a larger, more formal organization, you could host the cocktail reception at your location (museums are great for these types of events), but if you think you need more space, renting a venue is a great idea as well.
Throughout the event, have staff members or your development team walk around and converse with donors while they're enjoying food and drinks. Another good idea is to have a list of conversation starters for guests, or, if it's a smaller group, do an ice breaker to initiate conversation.
If you're looking to do a virtual event, virtual cocktail receptions also serve as a fun way for donors to connect. When sending out the invite to your virtual cocktail reception, make sure you're clear about what software you're using (such as Zoom) and make it easy for all the attendees to access the event. One more entertaining idea for a virtual cocktail reception is to provide some favorite drink recipes and ask donors to contribute their favorites as well.
A day or two after the cocktail reception, enlist board members to play an active role in your fundraising strategy by placing phone calls to major gift givers, which shows a peer to peer appreciation.
A cocktail reception is just one special social event that makes donors feel you care and want to form lasting relationships with them. If you're willing to invest a little more in donor appreciation events, consider putting on a luncheon, dinner, or even a gala. All are great ways to connect with donors and ensure donor retention.
Conclusion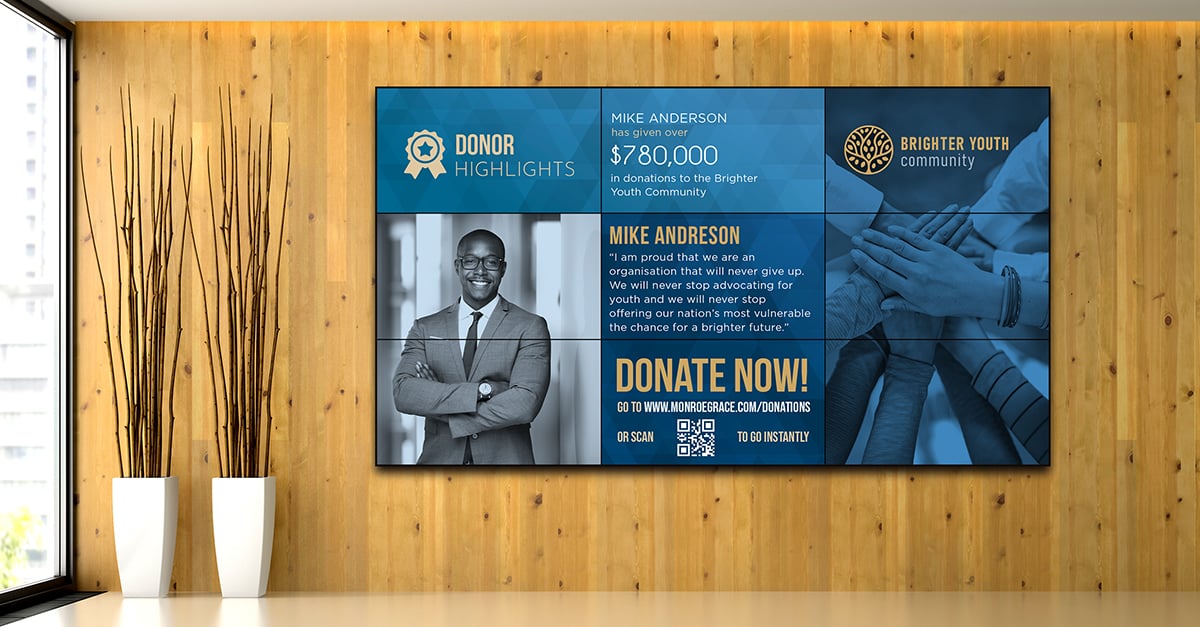 Newsletter recognition, social media shoutouts, and donor recognition walls are all innovative ways to publicly showcase your pride in your donors and your appreciation for their support. Handing out branded appreciation gifts and hosting entertaining events such as cocktail receptions are also excellent ways to build strong and lasting relationships with your donors.
Share your favorite donor appreciation event themes with us!
Are you interested in learning more about digital donor recognition solutions? You can request more information below.