An emergency mass notification system is any type of solution meant to communicate emergency information to those in need of it. They're all around us as we speak and have been for centuries.
Think tornado sirens, Amber Alerts, church bells, messengers on horseback, and WWII air raid horns. Mass notification systems are nothing new. Digital signage solutions are.
Today's mass notification systems have come a long way. Even emergency response plans from a few years ago are now outdated. The new systems are now being used to protect people in corporate offices, stadiums, concert venues, schools, college campuses, and hospitals. If something goes wrong, most organizations will have some type of mass notification system to let people know—or at least we hope they do.
To see what makes an emergency communication system truly great though, you need to dig a little deeper. That way, you'll know all the must-have features you'll need to always keep your organization safe and protected, which is a very good thing, because lives are at stake and bad stuff sometimes does happen—even if we don't like to admit it.
With that said, if you're considering adopting a top-notch mass notification system or upgrading your existing one to greatness, here are eight key ingredients to look for in your search.
Fast Response With A Mass Notification System For Schools
By far the most important aspect of emergency messaging is timeliness. Your system needs to be as fast as humanly possible because, in the event of a disaster, every little millisecond matters. That means your emergency alerts must be primed and ready to deploy across your digital channels if things go south.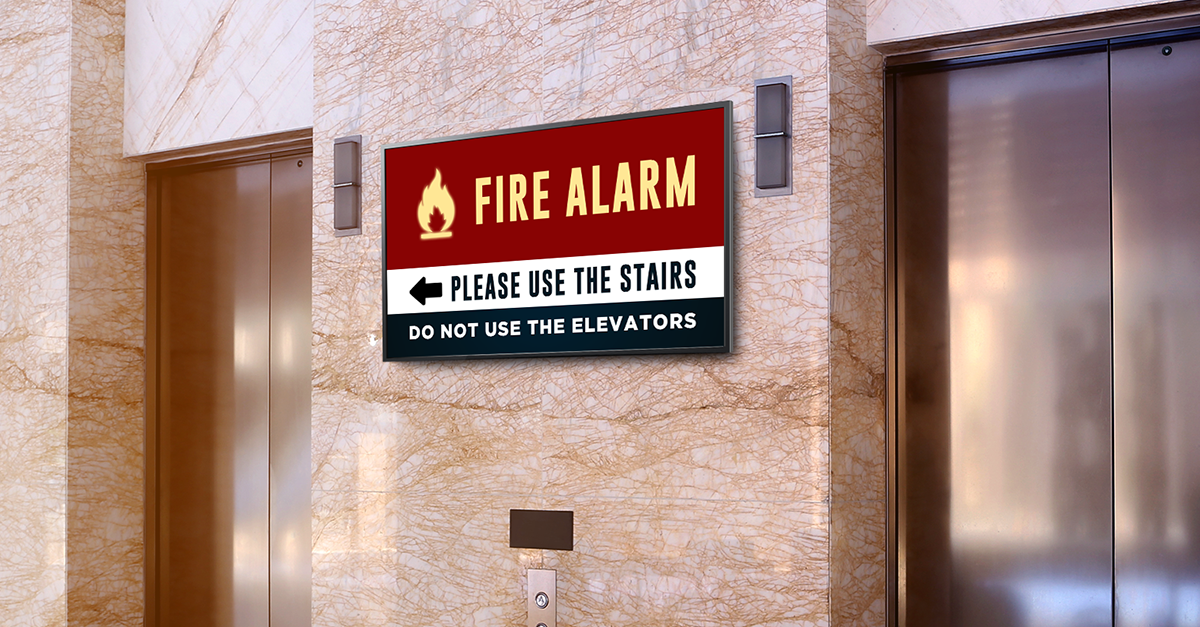 When choosing a mass notification system, don't just trust a mass notification system software company's advertised speed rates. Try a demo of their emergency communication system and see for yourself before making a purchasing decision.
Streamlined With An Emergency Mass Notification System
Your emergency communication system needs to include easy-to-use templates while also being highly usable.
Have your hospital or school's emergency management department implement basic alerts and notifications in situations where the emergency is occurring. Mass messages need to be tailored and flexible. Then you can send alerts out across your screens, loud speakers, email systems, and text message services.
Multi-Modal For Complete Emergency Messaging Coverage
In an emergency, don't rely sole on email. Mass notifications and alerts don't always find everyone in your building or across your campus.
Activate your mass notification system for schools to reach every student by sending push notifications. This is done with interactive, two-way communications through your emergency channels across platforms your students, staff, or visitors are using. This includes social media, voice, text, desktop, LCDs, and productivity apps such as Slack. In an emergency, your notifications should find the appropriate people no matter the device or communication channel they are using.
Clear and Concise With a Content Management System (CMS)
Mass notification systems are a visual medium in which a content management system (CMS) is used for critical events. This means that any emergency content you display across your communication channels should be highly readable and attention grabbing. Use short and to-the-point messaging in bright, large fonts set against contrasting backgrounds. This will ensure your emergency messages catch the eyes of passersby, including those who are deaf or hearing impaired.
Make sure you choose a mass notification system that comes with simple pre-built templates which is also super eye-catching. It should be able to display images, videos, and emergency messaging on LCDs, touch screens, and menu boards. Everyone will be safe and you'll maintain business continuity
Targeted Emergency Alerts To Precise Locations
Emergencies come in many shapes and sizes, from extreme weather events and chemical spills to active shooters or other criminal activity. In many emergency situations, especially on bigger campuses, you won't want to send the same mass notifications across your entire visual communications network.
Your notifications and alerts will most likely need to be location dependent. This means people in one part of your building might need to react differently to the active emergency than others. This is called geo-fencing, which essentially gives your organization the ability to send messages to specific areas or zones. That way, you'll be able to target your emergency alerts to specific locations and, in turn, groups of people.
Data-heavy For Accurate Analytics
Today's emergency response plans can only go as far as their mass notification systems take them. For that reason, it's always important that your system of emergency communications doesn't rest on its laurels.
How do you improve if you're not getting detailed analytics and reporting during both test runs and real emergencies?
Emergency messaging should routinely log vital data. This includes message delivery speeds as well as other metrics. Such as how many of your alerts were read and who received them. You'll have actionable data on how to improve your mass notification system's impact and fix anything that needs correcting.
Two-way Communication For Timely & Accurate Information
Like the old saying goes: communication is a two-way street. Your employees, guests, or students will have the most up-to-date, useful, and detailed information on the situation. They're the ones seeing it firsthand.
Enable those on your campus to engage with your mass notification system with interactive, two-way communications through your emergency channels. They'll be able to request help, report crimes, contact a hotline, and reply to emergency notifications. They'll also provide on-the-spot updates to your emergency management team, public safety officers, or first responders.
Customer Care and Support
When choosing or upgrading to the right mass communication system, select a company that offers a dedicated support team. They will install and maintain your new software for you. They'll also train your staff on the ins and outs of their emergency messaging platform.
Having a proven support team around-the-clock will inevitably save your organization a huge amount of stress, time, and money. If needed, repairs will be made quickly, learning curves will be made easy, and configurations will be implemented simply.
Powered by Digital Signage
The difference-maker between today's top mass notification systems and those from a decade ago is the integration of digital screens. Why? Using a network of screens makes it easier for organizations to get emergency response information to anyone in an emergency situation.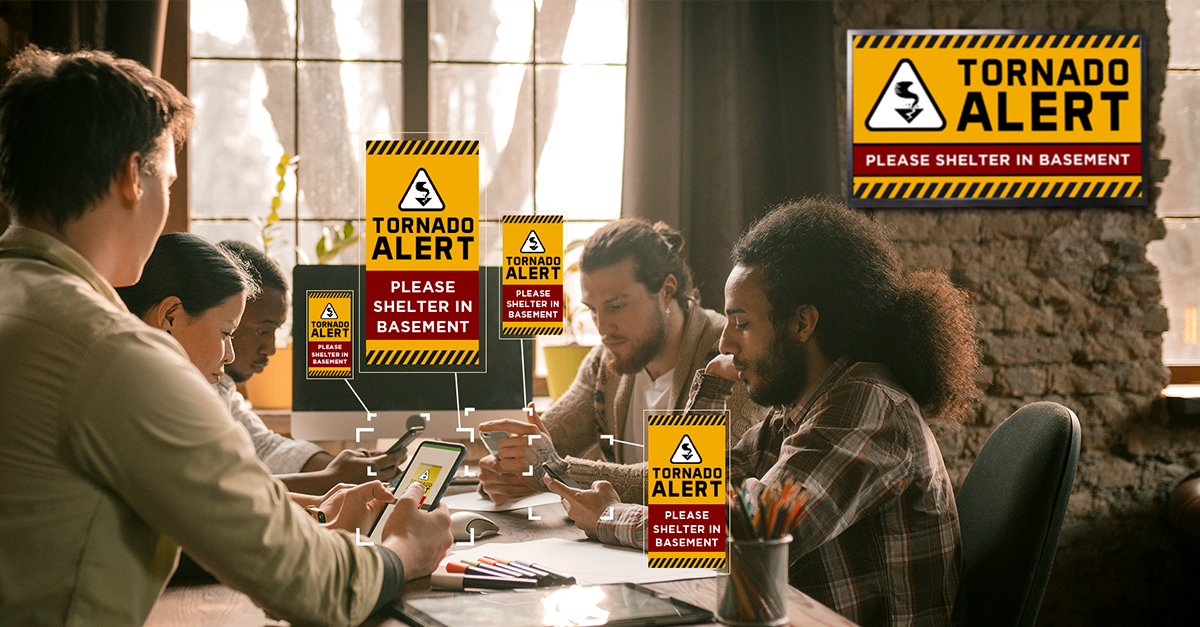 Digital signs work best at sending out emergency information with instructions on how to stay safe. The fact that they are almost impossible to ignore thanks to their inherent attention-grabbing nature is crucial. Strategically place your screens in high traffic areas. This will take your mass notification system to the next level.