Calls-to-action (CTAs) are a cornerstone of successful marketing content and the same should be true for your digital signage content. Why? CTAs are the key to creating a more significant impact on your customers. It encourages them to interact with your brand, whether that's buying a product, engaging with your social media pages, or signing-up for future promotions.
Digital signage with CTAs should be used across every industry. They are an absolute must in retail and advertising. CTAs invite customers to take a very specific or desired action. In brick-and-mortar retail stores, this can be huge for getting customers to further engage with your brand.
For digital signage advertising, a great CTA will beg the consumer to pay attention and potentially interact with the displayed ad—and that may even make more companies want to purchase ad space on your screens. Without a CTA, ads simply become stale and uninspired.
CTAs work, because they work in all industries—retail, B2B, you name it. So if you want your digital signage to be able to move consumers to action, then creating effective CTAs is important. Here are five tips for crafting digital signage CTAs that convert with consistency.
Know Your Audience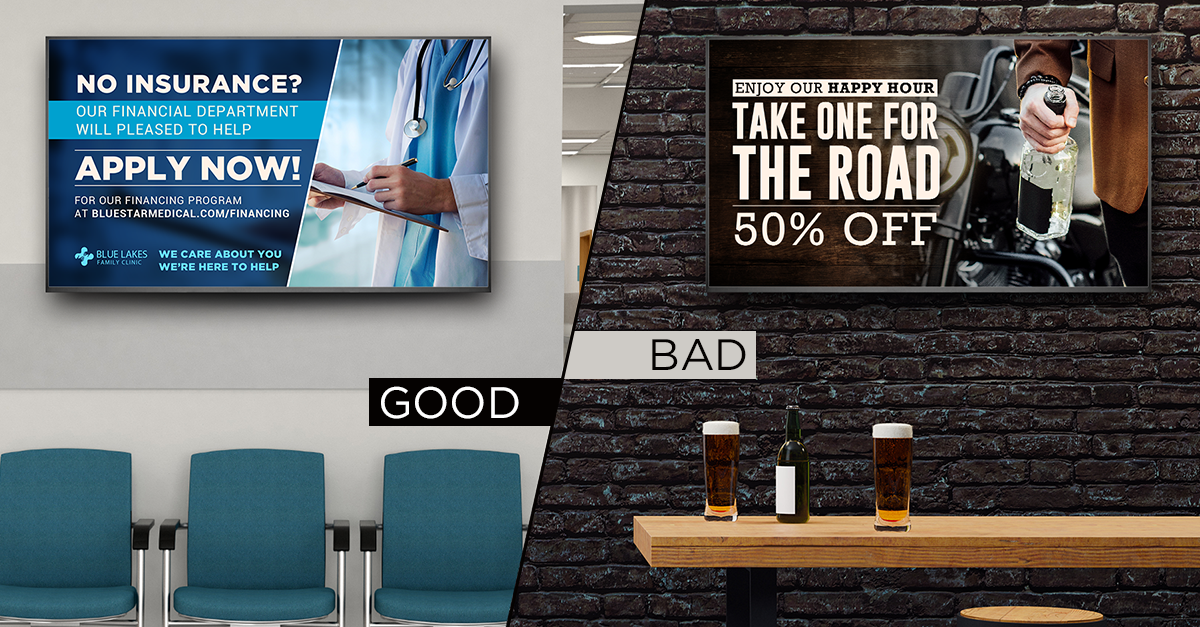 According to one study, personalized CTAs perform 202% better than normal CTAs, which isn't all that surprising when you think about it. Young consumers absolutely crave personalization in everything they do. They want to feel that authentication.
Your digital signage CTAs should reflect that fact. That means you need to know your audience down. The best way to do this is to first consider who they are, what their desires are, and what their expectations are. If you're able to answer those three key questions, you'll have a much better idea of who they are and how you can craft CTAs that will speak to them in meaningful ways without coming off as contrived.
The more you know your audience, the more targeted and relevant you can be with your CTAs.
Know Your Purpose
Every time you create a CTA for your digital screens, you should ask yourself, "What is the purpose here?" If you don't know what your purpose is and what you want to achieve from a specific CTA, then chances are it will underperform and will come off as lazy and uninspired.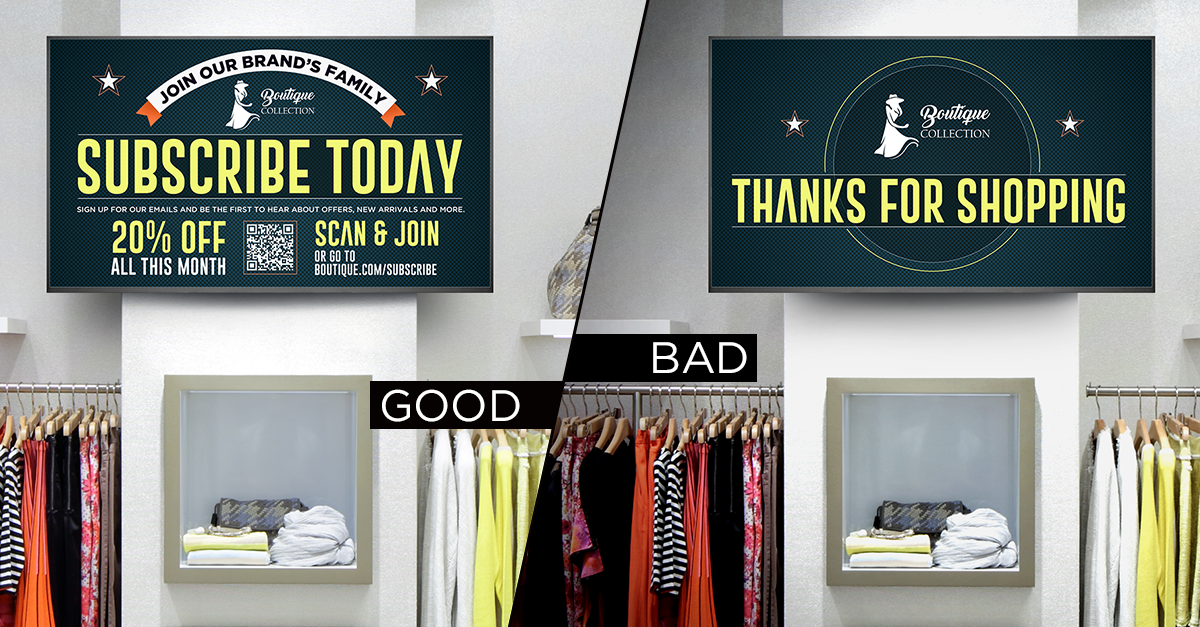 Maybe your goal is to upsell customers during their in-store dwell time, or to have them go to your online store. Whatever the case, know your objective long before you even start creating a CTA for your screens. This will craft your approach and aid in your execution.
Just make sure that your digital signage CTA serves your customers interests first and foremost. For example, you could offer a discount code for those who choose to register an account with your brand. That will be an incentive to engage with your CTAs.
Keep it Short and Sweet
Most people who lay eyes on digital displays do so only in passing. That's why it's super important that your CTA is short and straight-to-the-point. If it contains too many words, it will likely just get ignored as passersby won't have the time to fully take it in.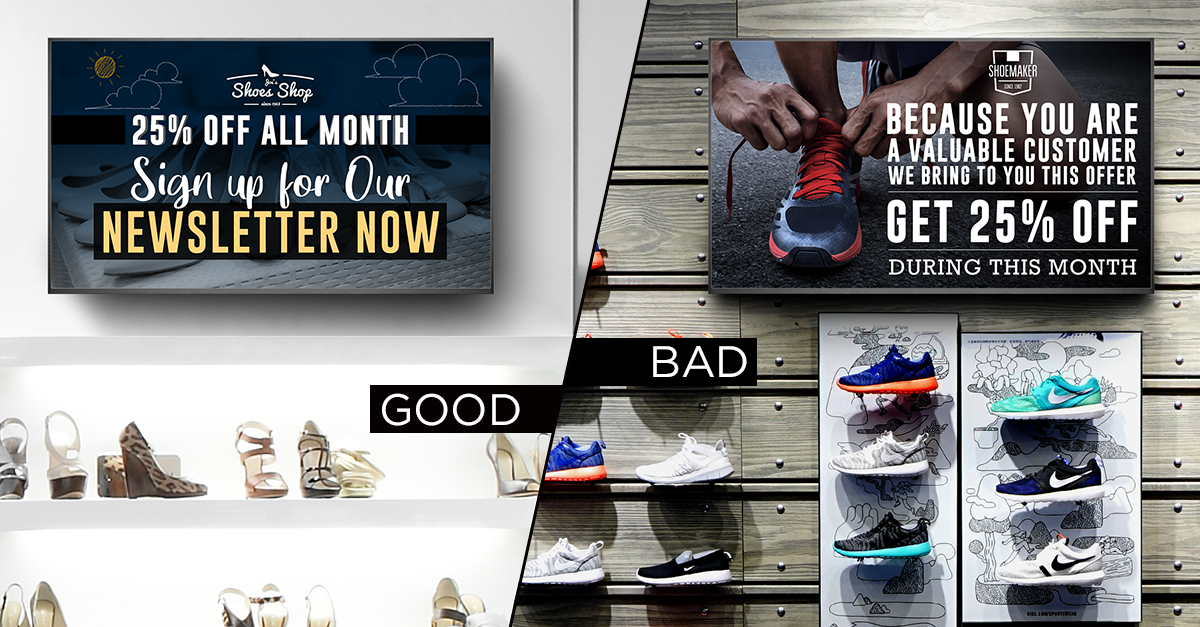 The next task is to sweeten it up as much as possible for consumers while maintaining brevity. Use strong and persuasive verbs that motivate your customers into action. Using boring and bland verbs will make your CTAs a lot less likely to spur a desired action.
The last thing you should consider when sweetening up your CTAs is the desired tone. Once again, this has a lot to do with your audience and their expectations. If you're broadcasting a CTA in an office building or hospital, you should—of course—keep the language on the more formal side of things. If it's a CTA in a clothing shop full of young shoppers, lay off the formalities and speak more hip and more authentically.
Make Your CTAs Informative
One of the biggest mistakes businesses make when creating CTAs is failing to include information that tells consumers exactly how to act. It seems fairly obvious but it's often overlooked.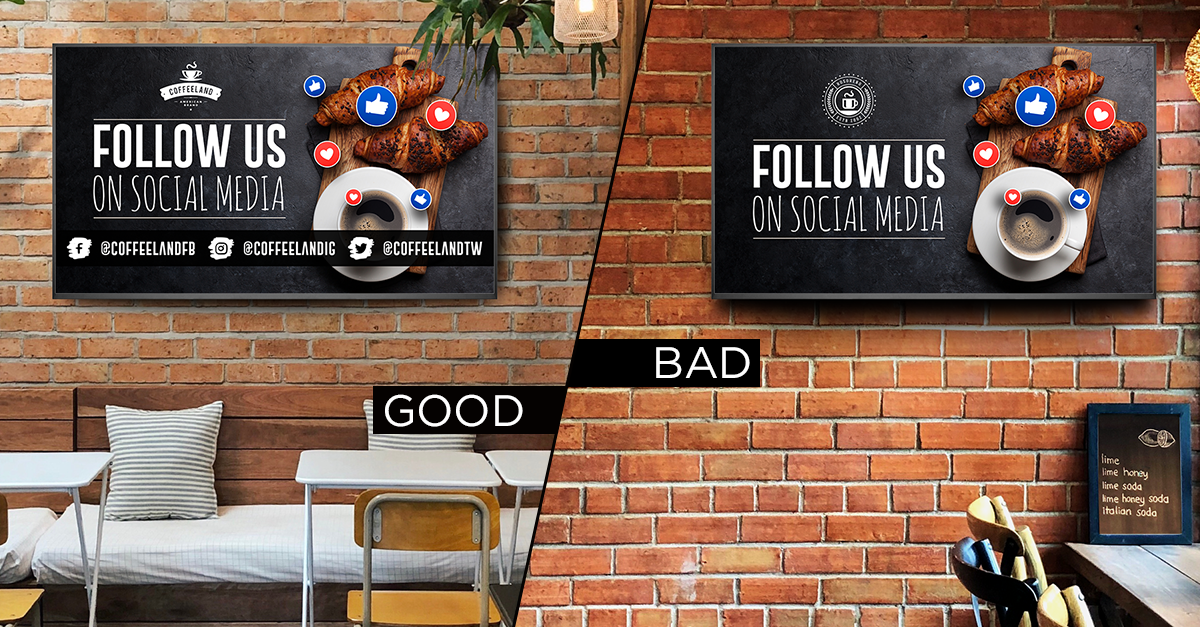 Don't let this happen, because, in the end, you want your consumers to take a desired action. The only way they can do that is if they are informed about exactly how to do it. This means that any successful CTAs will provide enough info for the consumer to clearly know what step to take next.
If you want your customers to interact with your social media, include your brand's usernames within the CTA. Invite them to look at a specific item in your store and where it's located. The easier you make it on them, the more likely they are to engage with your CTAs.
Create a Sense of Urgency
If there is one thing we know about human nature, it's that urgency and scarcity are the two most important drivers of action. Your digital signage Call-to-Actions should reflect that.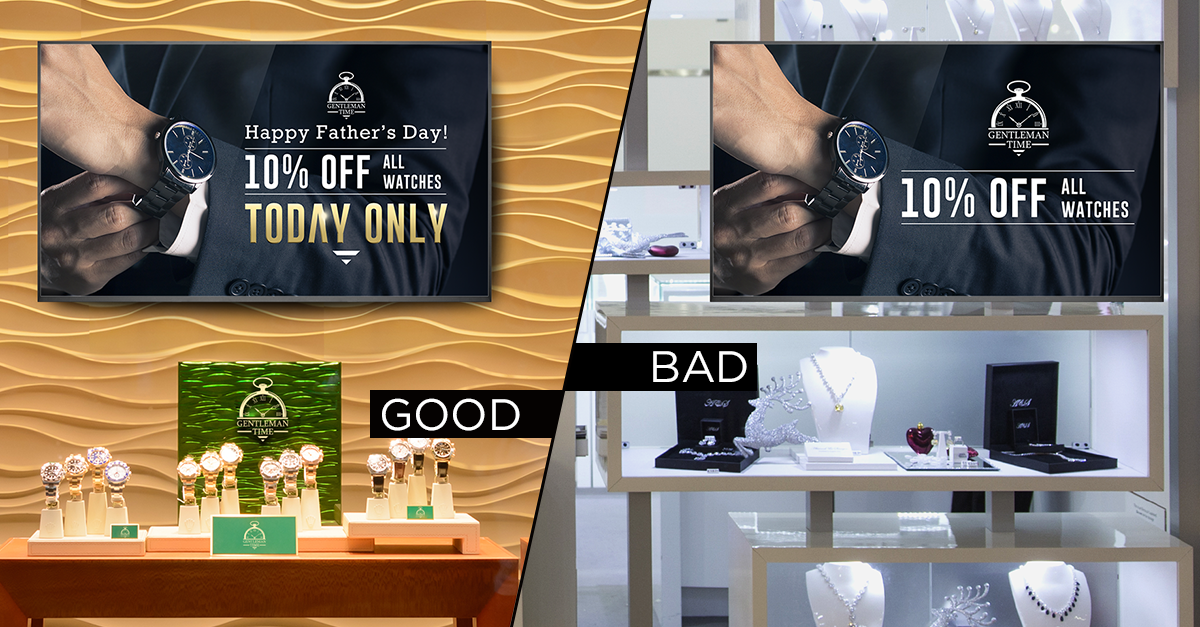 The best way to do this is to market things that are limited or time-sensitive. For example, you could launch a new product design that's only available during a specific month. Or you could offer an in-store sale that lasts for only one day. Or better yet, you could give customers who buy a product within the next hour a 10% discount.
It's extremely important that you walk a fine line when it comes to creating a sense of urgency and scarcity. If done too much or made to feel manufactured, your customers will be turned off and think you are fake.
Keep in mind that digital marketing will reflect a successful marketing strategy with CTAs.
Any marketing campaign will be more effective paired with marketing research. Create a marketing plan to ensure high click through rates. Use landing pages to display product prices, which will lead to the purchase of a product. Your products and services will rise with a Call-to-Action button.
Social media marketing and blog posts attract customers on digital signs. Effective Calls-to-Action powered by digital signage software will increase conversion rates of sales everywhere. Place CTA buttons in convenient locations so customers can quickly and easily complete a sale.
Designing effective CTAs for digital signage isn't difficult. It just takes thoughtful consideration of your audience and objectives as well as some tried-and-true marketing techniques. Sticking to those simple tasks will no doubt move your customers to action like never before. So choose your CTAs wisely, because they have the power to make a major impact—especially when paired with digital signage.