In the world of nonprofit fundraising, having donation tiers is necessary in measuring benchmarks and capital campaign progress. Establishing donation tiers will also help you in managing your donors and giving them the recognition they deserve based on their gift size. To help you even further with donor management, creating donor level names for every tier is a great idea. Nonprofits often spend too much time scratching their heads trying to come up with appropriate names, but we've got some strategies that will help you create the perfect donor level names for your nonprofit.
How Many Tiers Should You Have on Your Online Donation Page?
Before coming up with creative donor level names, first your organization needs to decide how many donation tiers to establish. At the beginning of the process, look at the online donation forms of a few other nonprofits in your industry and use that data as a benchmark.
Once you have an idea of how other nonprofits have set-up their tiers for online donations, your next step is to pull data from your CRM to determine your organization's average gift size. If your organization receives gifts as low as $1 and as high as $5 million, then you should adopt a higher number of donation tiers – 10 or more.
Let's look at an example.
A program with 12 tiers might be structured like this:

If the average donation amount is in the higher range, say $10,000 to $1 million, then three or four donation tiers may be all you need.
It's also important to remember that if you establish a targeted donor stewardship plan to execute, and you recognize your donors in the proper way, the number of donation tiers will not matter as much as the execution of the plan.
Ensuring that all donors on every donation tier feel appreciated and know that their gifts are contributing to your mission is a critical part of your donor stewardship plan. Recognizing donors at low and high levels, whether it be through digital signage or communication, will increase donor retention and bring in more major donors.
Donor Level Names: How to Choose the Right Names for Your Organization
There are a few ways to decide on donor level names. If you don't want to invest a lot of time in coming up with names, you could simply use the gift size to determine the names.
Another option is to use a specific branch of your capital campaign to create names. For example, an animal welfare organization may have donation tiers such as "The Animal Welfare Relief Society," "The Veterinary Support Team," and "The Community for Wildlife Protection."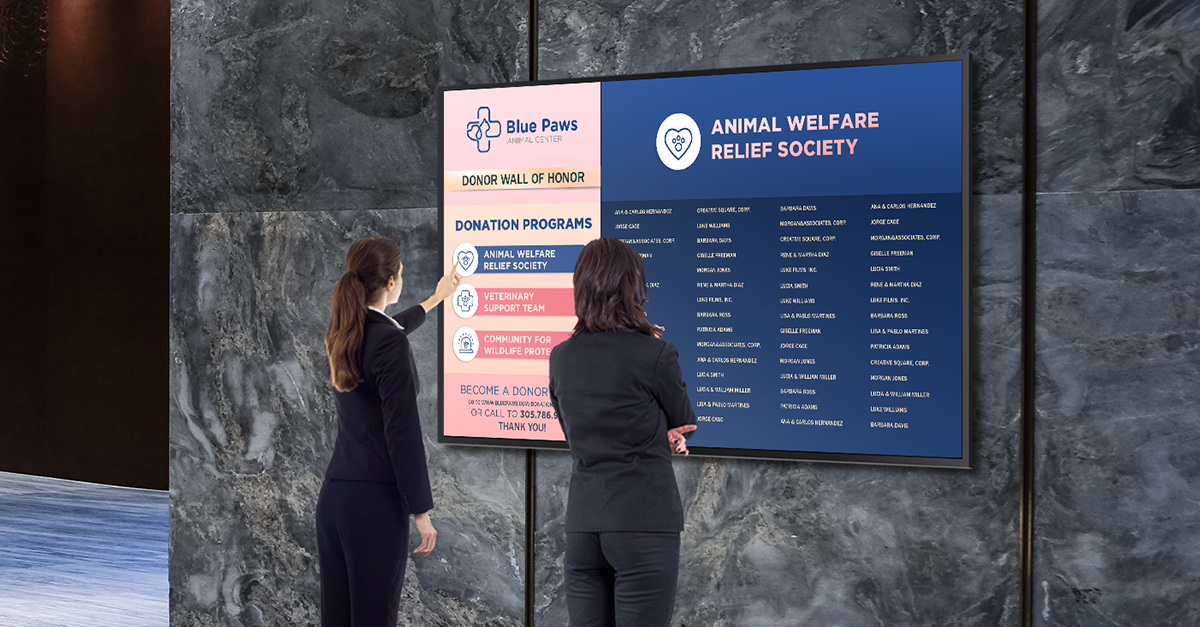 You can save your organization a lot of time and thought by using these tiers as names for giving levels. If you are looking for other ideas, you could use examples based on metals, flowers, sports rankings, or even famous local people.
Donor level names can also influence how often donors give. If you do have an established hierarchy, long term donors may have the most "prestigious name," while monthly and annual donors may be on a recurring payment schedule and have different names. Another helpful idea is to create a title for one-time donors who are not yet ready to graduate to a monthly giving program.
This is not to say that donors who give monthly or at lower levels should not have enticing names, but proudly recognizing donors at higher levels is expected.
Finally, your donor level names should reflect your brand and mission. For example, if you are a nonprofit that strives to help underprivileged teens become involved in sports, consider names such as "MVP," "All-Star," "Rookie," and "Super Fan." Don't be afraid to get creative with your names and have fun!
Where to List Your Donor Level Names
When prospective donors decide to donate to your annual fund or capital campaign, be transparent with them and list the donation tiers alongside the donor level names on your website. If it is listed nowhere else on your site, at least make sure the names are listed on the online donation form or your donation page.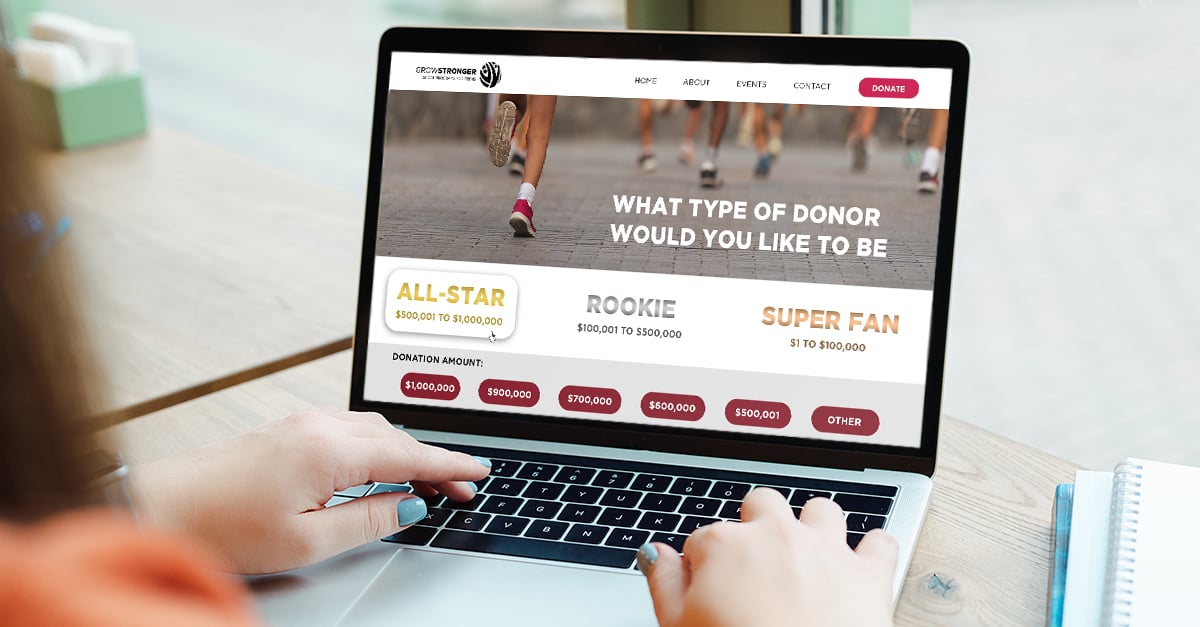 It is crucial to your campaign success and fundraising efforts to make your online donation form as accessible as possible, and proudly displaying the giving level names will also help your nonprofit reach its fundraising goals.
Digital signage is a modern and aesthetically appealing tool to use to display your donation tiers and corresponding giving level names. By utilizing digital signage, you have the opportunity to explain to prospective donors why their gift matters to your mission, and they can also see how you choose to publicly recognize your donors.
Conclusion
Coming up with donor level names can be simple if you think of options that are reflective of your brand and campaign goals, or if they correspond with your donation tiers.
Get creative with the names and make it enticing for prospective donors to graduate from a one-time donor to long term donors.
Are you interested in learning more about how you can proudly display your donor level names using digital solutions? Contact us today!