Digital signage has made a huge splash in just the past decade. Every day hundreds of companies are adopting it and it's not hard to see why. The business-boosting benefits speak for themselves. It's digital signage's ability to increase revenues, improve brand awareness, and provide valuable information.
At the end of the day though, digital signage can—and will—only go as far as the content powering it. After all, digital signage is just a medium and just like any other medium, content is king. So if you want to maximize the reach and potential of your organization's network of digital screens, killer content is an absolute must.
Now the question is: how exactly do you craft ultra-compelling digital signage content?
First and foremost, you need to formulate a well thought-out content strategy that answers three essential questions:
Who is my audience?

What is expected from my digital signage?

What is the overall purpose of my digital signage?
For example, if you're running a brick-and-mortar retail, primarily looking to drive brand advocacy while at the same time improving dwell time for in-store shoppers, then your store's digital signage content strategy should reflect that at every opportunity by showcasing promotions and entertaining them while they shop.
It'll also depend a lot on placement, so you ought to carefully consider the positioning of each screen. For example, is it in an area that is not obstructed by anything? Also, can customers see your digital content from a distance?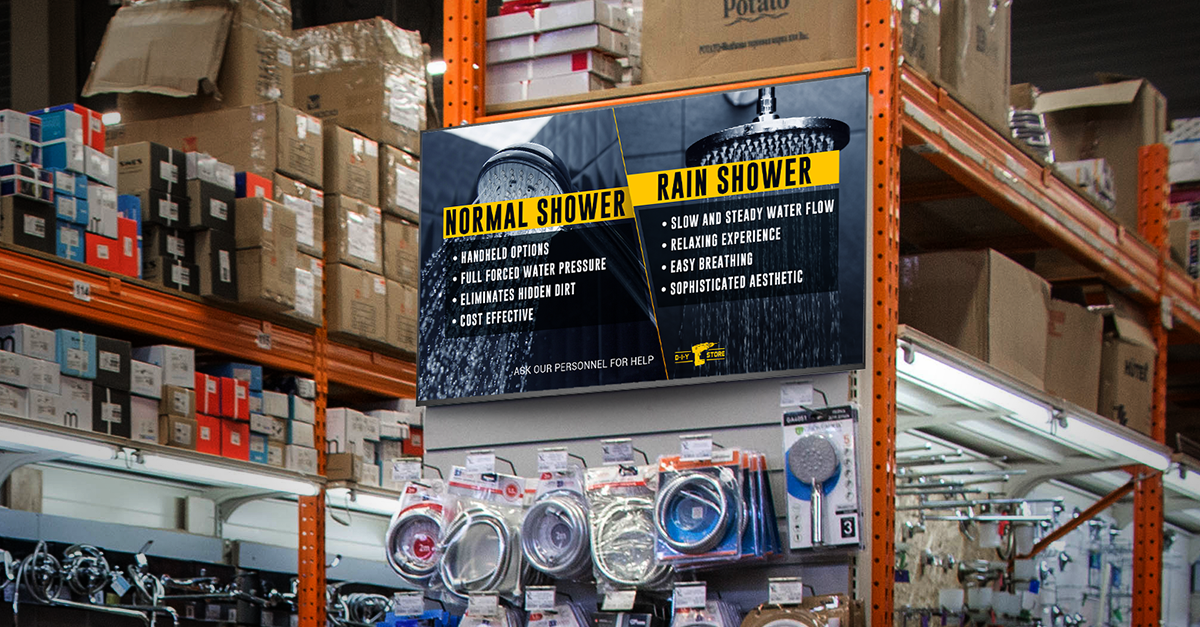 At the same time though, if your shoppers expect or need something from your digital displays that they aren't receiving, then changing course is probably a smart idea—you want your consumers to absorb your signage content, not to reject it.
Put simply, align your company's goals with your audience's expectations and desires.
Once you've hashed that out, your content strategy will be easier to shape and mold, whether your primary objective for your digital signage is upselling, advertising, informing, entertaining, navigation, or a complex mix of strategies. Answering the three questions posed above will go a long way in knowing the path forward for your content.
With all that said, here are the universal ingredients that define successful digital signage content for any company or organization. No matter your intended goals or audience, these are items you should check off whenever you create digital signage content.
1. Is the Content Simple?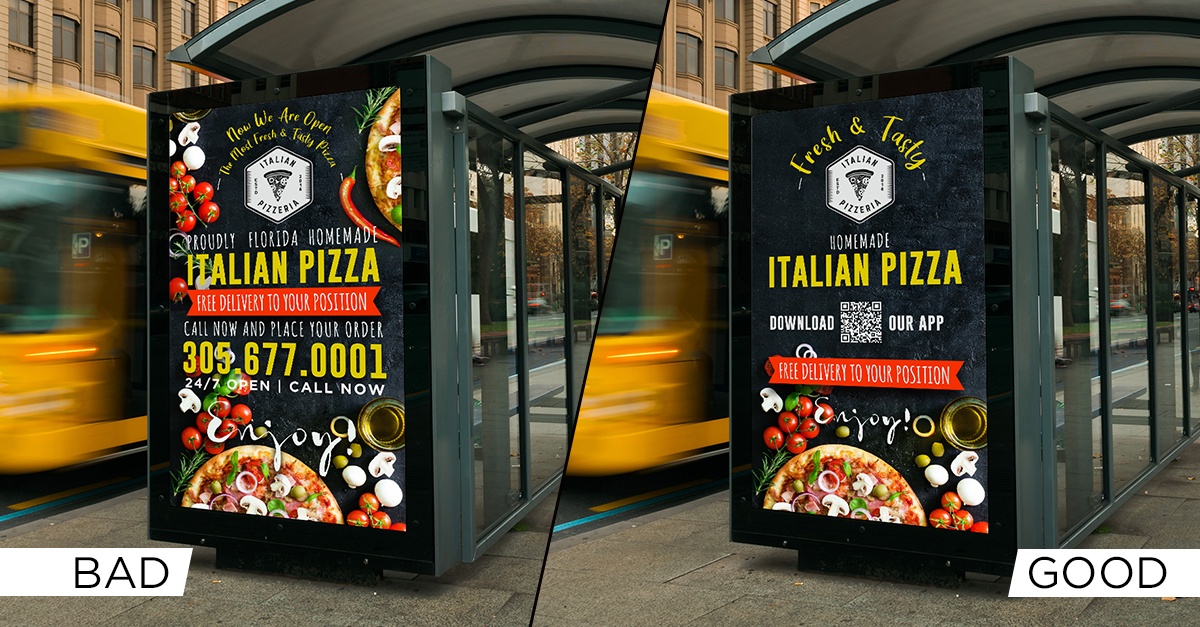 The first rule of thumb when crafting content for digital displays is to keep it as simple as possible. Essentially, this means utilizing basic messaging, easy-to-read texts, not too much text, and high contrast colors.
Most people will only see your signs in passing, sometimes with just a fleeting glance. Minimizing the noise and getting straight-to-the-point is highly advisable. Readability always wins the day in digital signage.
2. Is the Content Informative?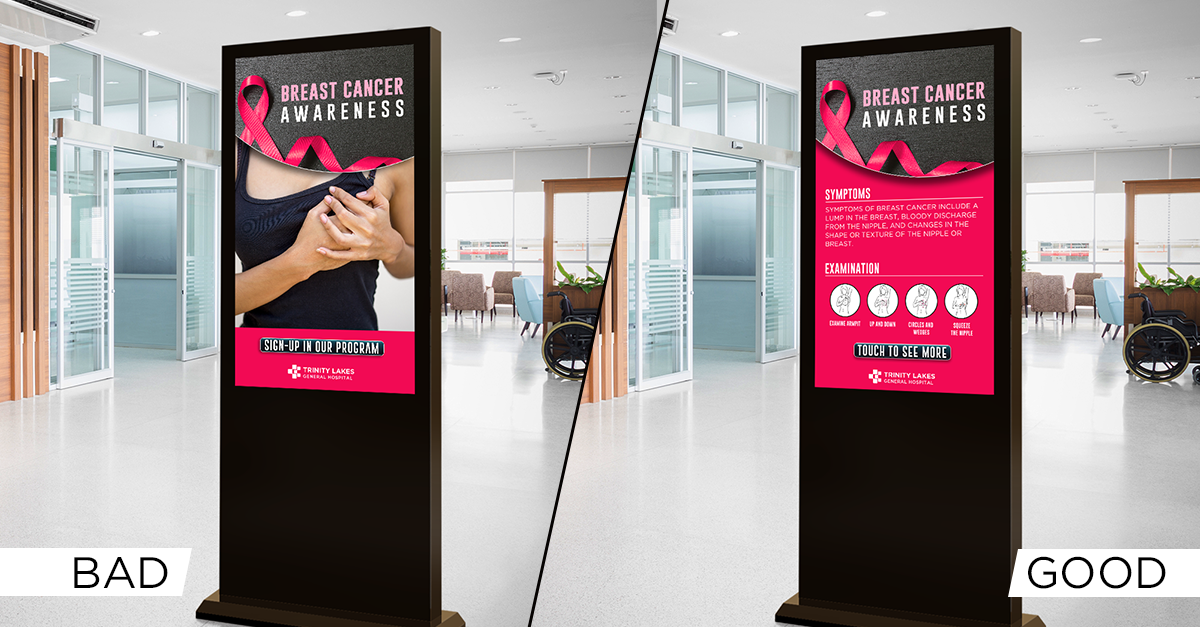 Unless your content is meant to entertain (which we will mention in a bit), it should always provide valuable information for your consumers or your employees if your visual communications network is being used to boost internal communications. Keep information distributed across your screens relevant, concise, and targeted so that everyone in your building can stay informed with useful info wherever they may be.
3. Is the Content Entertaining?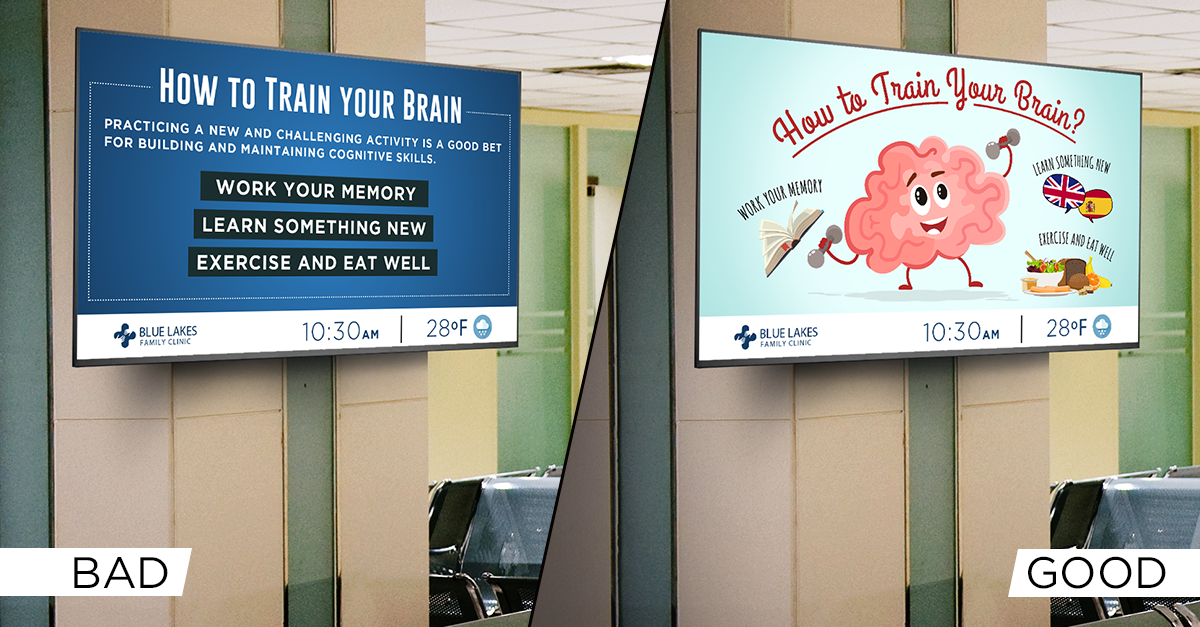 Your content should be seen as information. Otherwise, you should entertain them with the appropriate content. Entertaining screen content is extremely useful in many situations—think hospital waiting rooms, lobbies, or long checkout lines at retail stores. In fact, the best digital signage content both entertains and informs.
4. Is the Content Up To Date?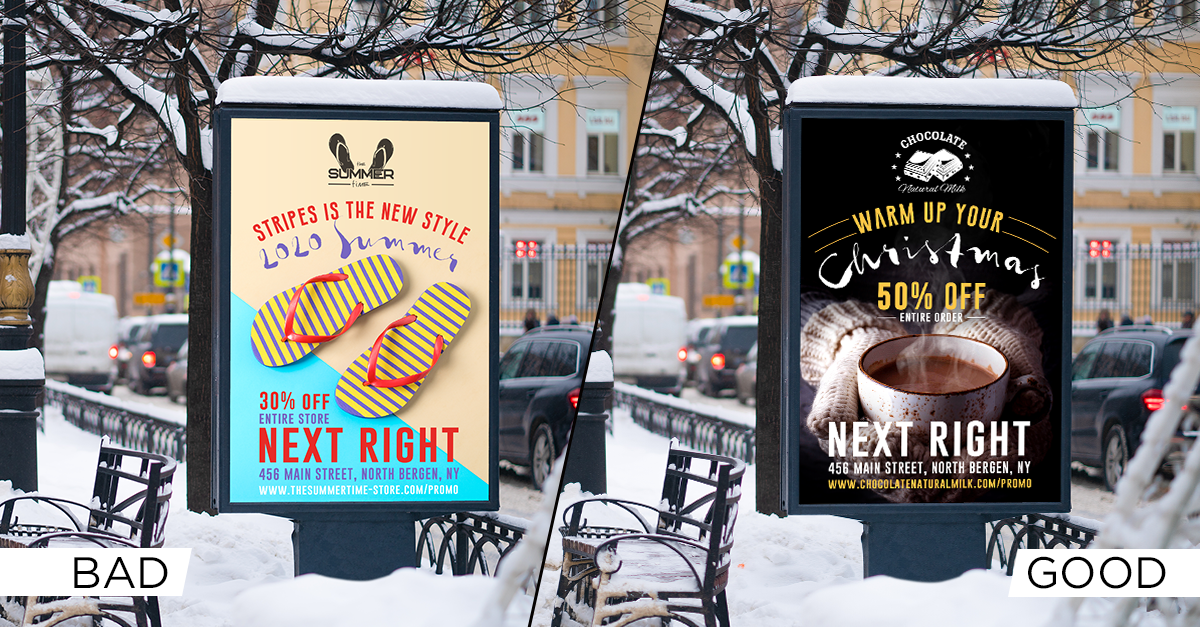 Digital signage content should never be outdated. The last thing a customer wants is to see a screen with content that hasn't even been updated or provides information that is no longer relevant.
Not only will this fail to achieve rule number one of informing them with useful information, it will also give them the impression that your organization suffers from laziness or simply doesn't care. Make sure your digital signs are tended to regularly.
5. Is the Content Visual?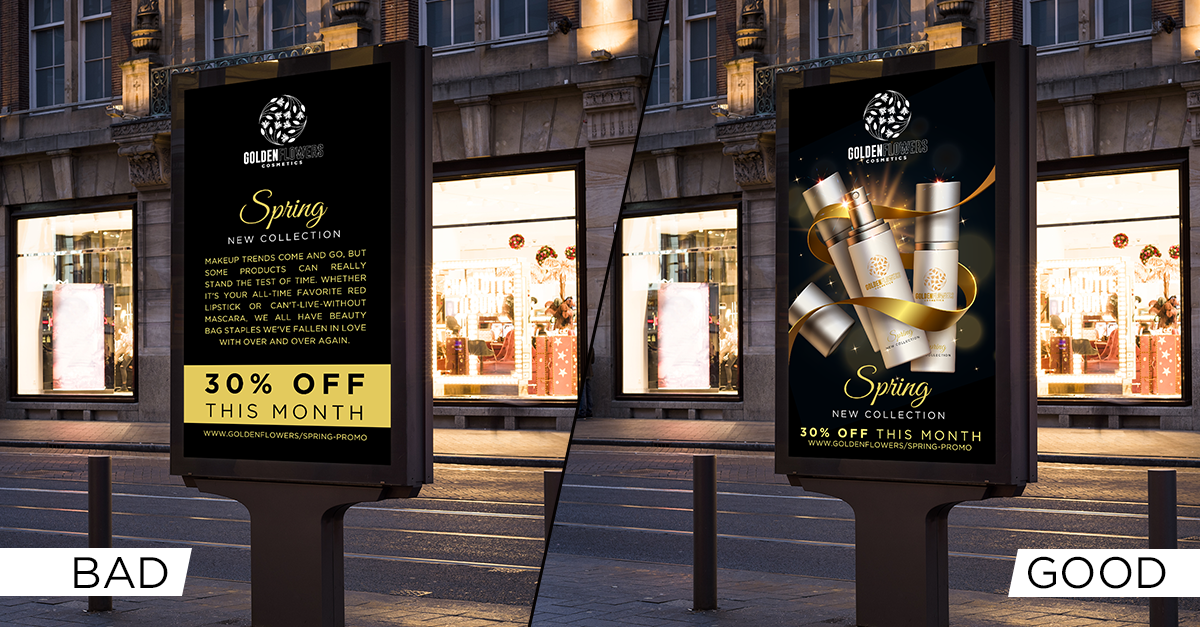 Consumers prefer images, videos, and graphics over text-based messaging. That's why your screens should utilize high-quality visual content whenever possible. It will make your content much more dynamic, modern, and memorable.
An eye-catching video sticks in the mind of consumers more than a bland block of text. It's also more engaging, so this will glue your viewers' attention to the screen, potentially for a longer period of time.
6. Is the Content Interactive?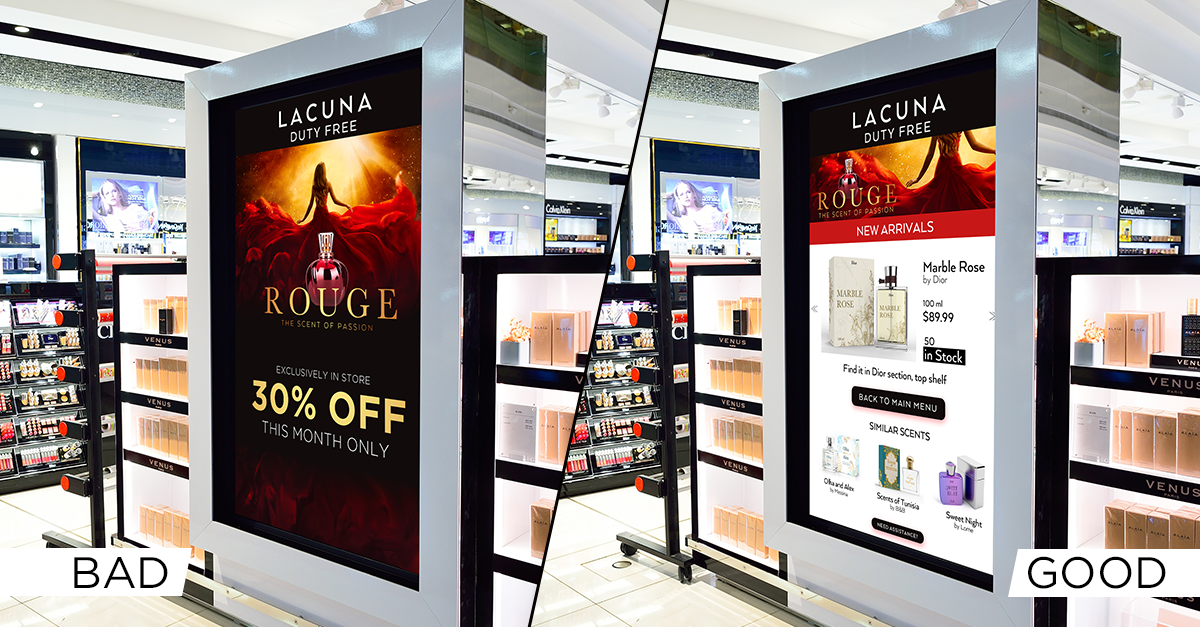 Just like today's consumers favor videos and images over text, they equally crave interactive content over its static counterpart. This means that interactivity equals engagement. The more someone has the ability to interact with your screens through touch, social media, or mobile integrations, the more invested they will be with your brand or business. It's a much more personal experience, and they will appreciate that, whether they're actively aware of it or not.
7. Is the Content Unobtrusive?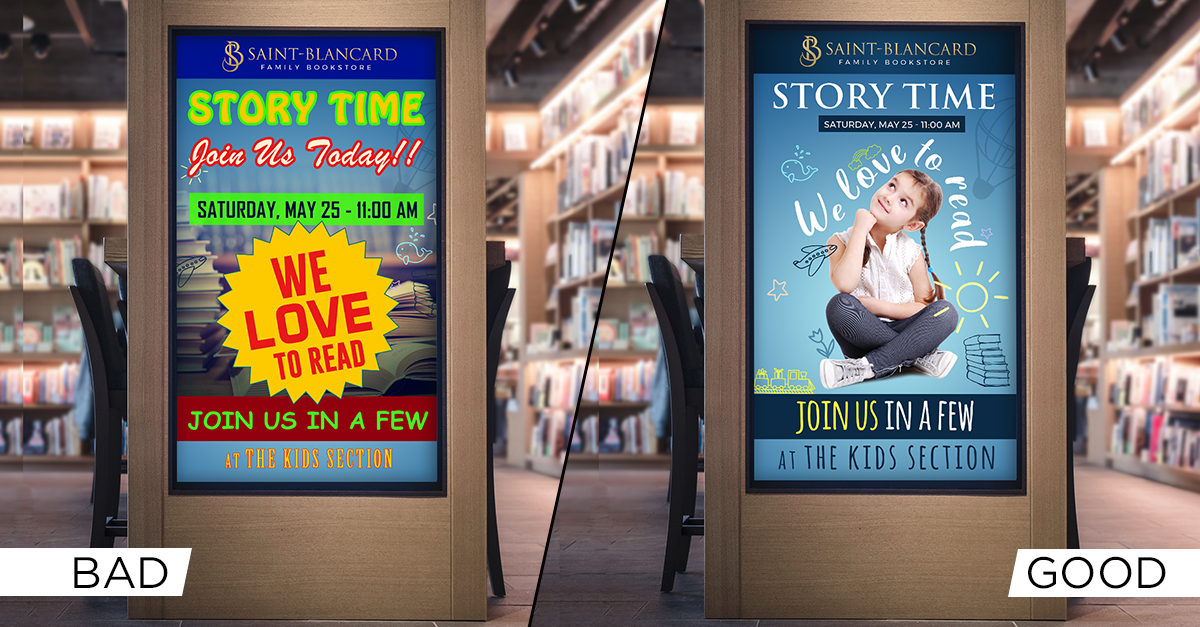 The quickest thing that will turn people off from your digital signage—and your organization—is content that is overbearing and too in their face. You will lose potential customers with that kind of digital signage. Pushing them into digital signage is the wrong strategy.
That's not to say that there's no place for calls-to-action, but they should be used thoughtfully and considerately, which will bring us to our next and final item. So, subtly draw them in with informative, entertaining, easy-to-understand, and eye-catching content in a natural, non-bossy way.
8. Does the Content Lead to Calls-to-Action?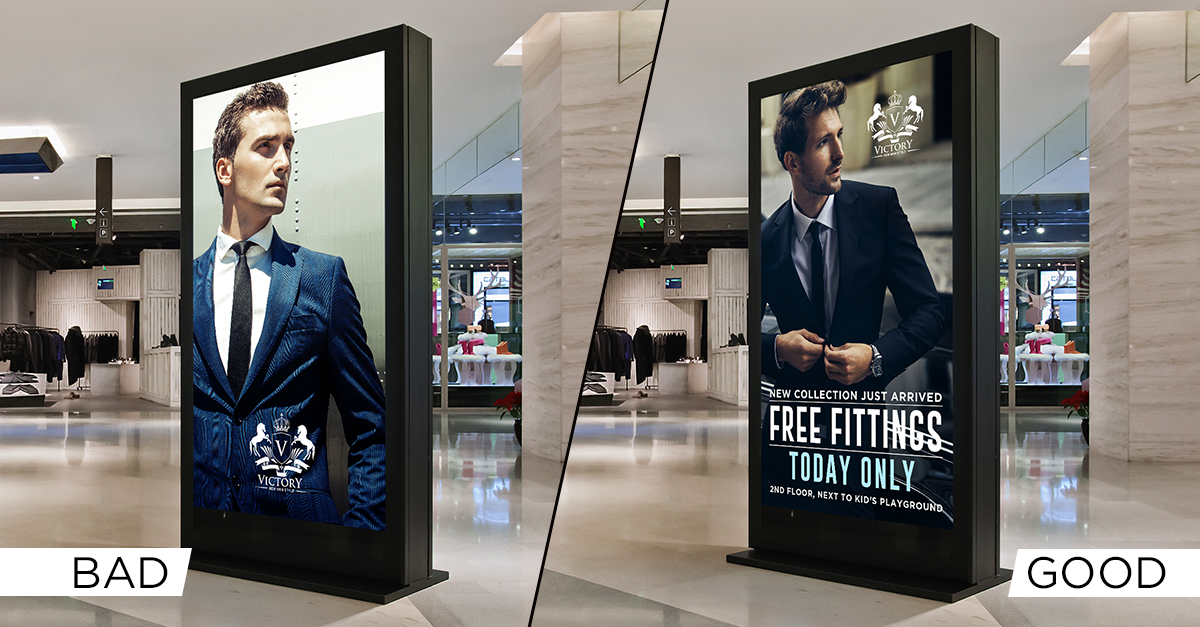 Digital signage content should always incorporate calls-to-action that move consumers to interact with your services, products, or brand in some way. The best calls-to-action use clear, straight-to-the-point language that gives off a sense of urgency and scarcity to customers without feeling forced.
To summarize, we know that modern consumers love visually dynamic, straightforward, informative, and entertaining content that begs them to interact with it. Your digital signage content should reflect those facts. If not, then you'll no doubt fail to fully capitalize on its massive potential.
On top of that, make sure you choose a high-quality content management system (CMS) that makes uploading and broadcasting content a simple task. The less time that you have to spend tending to your signs, the better. Be sure to incorporate an easy to use CMS with your network of digital screens.
9. Is the Content Created By A Professional?
Create interactive digital signage video content to attract customers. There are many fine digital signage content creation services available. You'll want digital signage designs with dynamic content and a firm grasp on how to achieve it.
Content creation for digital signage can seem simple, but a graphic designer will create content which will make it shine. They'll have the professional content creation tools to make your content look good on social media posts and web pages.
You could use stock photos to create a type of content for a digital signage strategy, but you'll want more. Cloud base RSS feeds, social media feeds, and Google slides will also enhance your content. Your content is a reflection of your hospital.
Reach out to a content professional at the beginning so that you've started correctly.